Jun 9, 2016

I have the best crew of dedicated followers out there. You guys are just so fantastic! 
TOO MANY CONTROLLERS, the short story project I'm part of, has hit the Quill funding goal and that means THE BOOK WILL BE PUBLISHED even if we don't win this contest. 
But let's be real, you guys are going to make that happen, amiright?
Here's why YOU need a copy - There are 15 amazing Inkshares authors coming together for this book for the first time in Inkshares history. I can tell you that each of us brings something great to the table. Trust me, I know, I have seen the synopsis of all the stories and even some of the early drafts. This book is going to be KILLER! 
Since it's now public, here is the synopsis for MY short story.
1989 - Paul Inman
A rare, old arcade game is dropped off at a modern repair/restoration house where it is discovered that gameplay holds the keys to changing the events of the future.
Make sure you PREORDER YOUR COPY if you haven't already. (I'm borrowing this great graphic from J.F. Dubeau)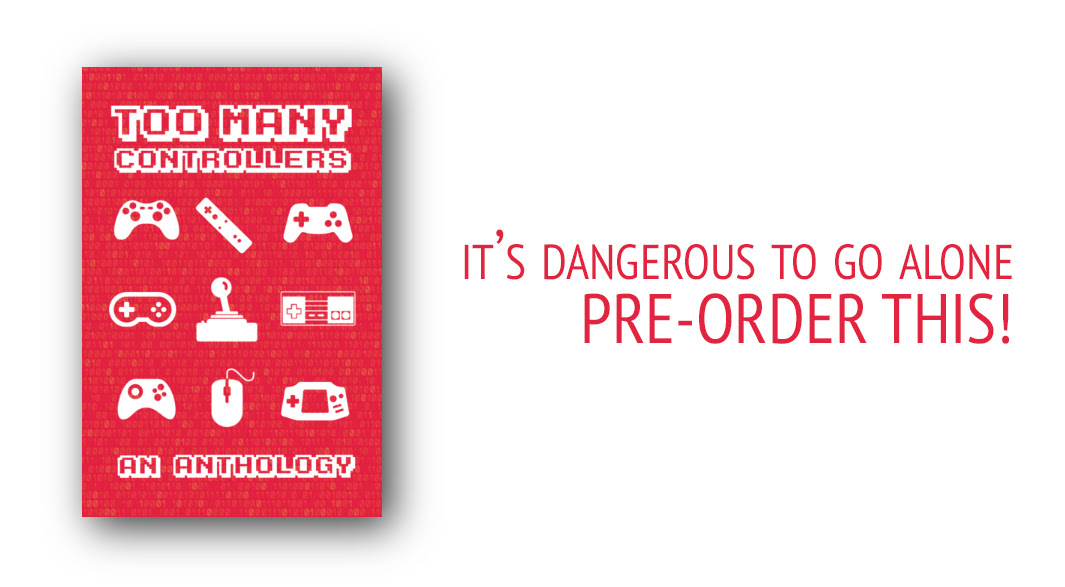 Also very important, AGELESS is still looking for your reviews on Amazon and Goodreads!
Speaking of Ageless, I'm going to be at my local Barnes and Noble this SATURDAY for a Q&A and signing! If you are in the Myrtle Beach area don't miss out! If you don't have Ageless we will have some on hand! Come let me thank you in person for helping me achieve this amazing goal!