Dec 28, 2016
Hey gang! Been a while...right to it then! But first, thanks for being the best! Seriously, I couldn't do these awesome things without you.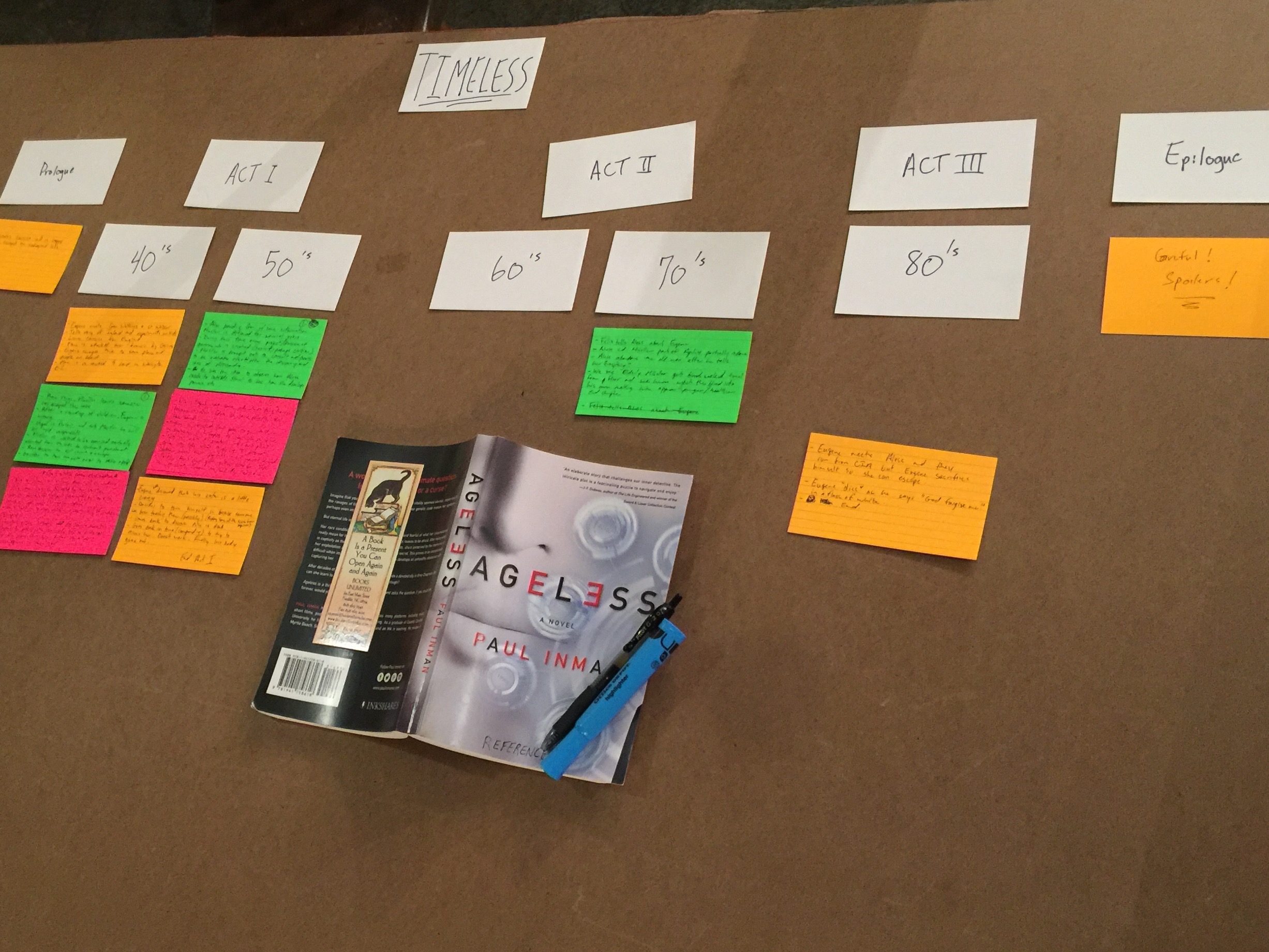 See that picture? That's me doing some planning for TIMELESS: The Life and Times of Eugene Trickens, the indirect sequel to AGELESS. I have decided that I'll take a more traditional approach to this particular tale, and that means doing things I'm unfamiliar with...so there's that.
CONTEST
I don't do these things often, but I have been asked about characters and how I come up with names in the past. So, I've decided that I will name two of the characters in
TIMELESS
after people who have
REVIEWED AGELESS on Amazon or Goodreads.
You have until JAN. 31 to post your reviews (it can be anything, but preferably positive :p ), so hurry!
And finally, below you can see where I've been so fortunate to visit America's (and possibly the world's) oldest continuously operated book shop. It was cool.