Jun 30, 2016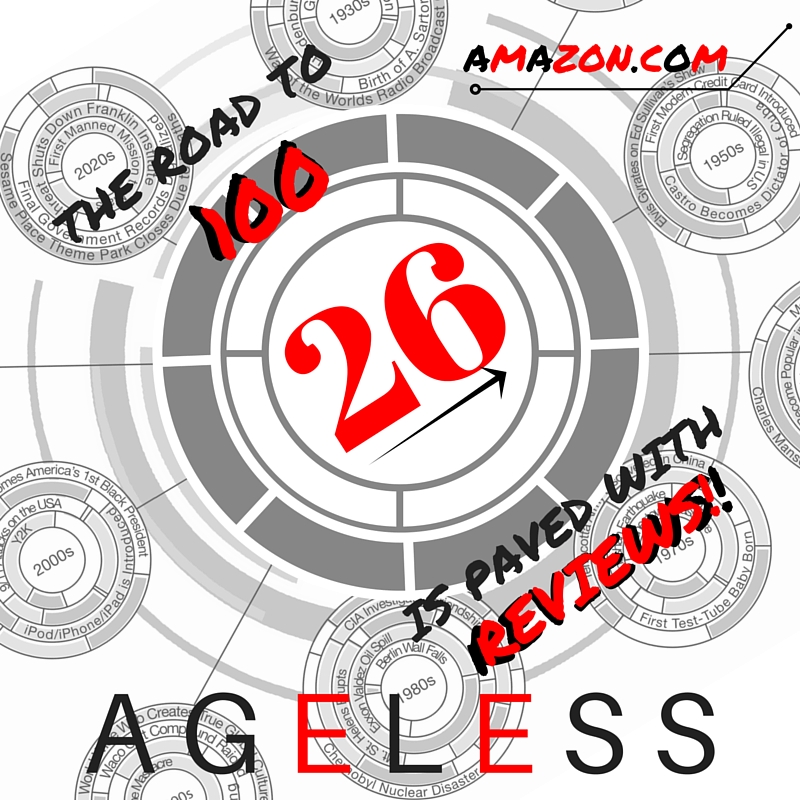 As you see, I need your help. I'm told when you hit 100 reviews on Amazon, your life changes drastically. I'm assuming ending world hunger will be involved...but what do I know?
I need your help getting to the pot of gold at the end of this rainbow. We are already more than a quarter of the way there. So, if you haven't reviewed let me help: 
CLICK HERE for Ageless on Amazon. 

Choose a number of stars from 1-5 (... ... let's shoot for closer to 5 than 1)
Copy and paste either "I loved it!" or "I didn't love it. Here's why____________" 
Click submit and rejoice in knowing you changed my life for FREE! 
If you'd like, do it all again on GOODREADS.
Here are a few great new reviews to read to help you if you get stuck. FYI - They contain SPOILERS. Click at your own risk! 
Ageless reviews from TheWarblerBooks.com and CulturedVultures.com