Oct 13, 2016
So there is some news to share, first on my other books.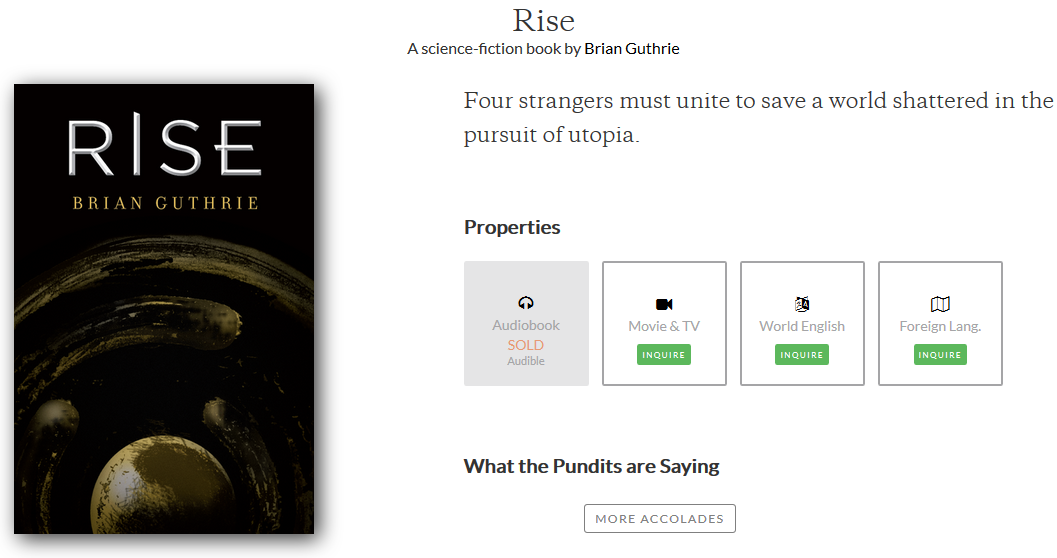 Rise is going to be an audio-book!  The deal is for Rise and a sequel, in this case Fall.  I can't wait to get my hands on this.  Definitely will be listening to that on some runs.
In other news, Rise is closing in on 2000 copies sold.  And most of that buzz pushing the sales is coming from you.  Thank you so much!  If you're reading your copy now, I'd appreciate a "Reading" mark on Goodreads.  And a review when you're finished would be awesome.
In Fall news, I'm editing act 3 before sending it off to my editor.  After that, I got back and do a rework based on the edits I already have for acts 1 and 2.  If you haven't pre-ordered your copy, the sooner you do the sooner we can get it into production and in your hands.
As for After Man, I've completed the rewrite of Act 1 and boy does it have a slam bang finish.  I began work on Act 2, but with the news about Rise, I decided it was time to finish the edit of Fall.  I still write at least 100 words a day on After Man.  I have no updates on a release because Inkshares right now has a good problem to have: a lot of books in the queue to publish.

Thanks for all your help.  You are all awesome!