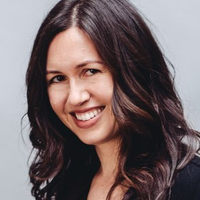 Amara Holstein
After working as an editor for six-plus years at Dwell, Portland Spaces, and Williams-Sonoma, Amara Holstein has spent the past nine years as a freelance editor and writer. She's edited a wide range of books, in both fiction and nonfiction, but has a soft spot for historical fiction and architecture, design, and lifestyle books. She loves talking to authors; teasing out words and ideas; digging deep into stories and texts; and working with a wide variety of genres, writing styles, and author personalities.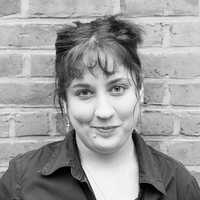 Anne Horowitz
Anne Horowitz was associate editor at Counterpoint/Soft Skull Press, where she worked from 2006 to 2010. Since then, she's worked as a freelance editor on a range of projects, both literary and commercial fiction as well as general-interest nonfiction including memoirs and books on pop culture, current events, and politics. Her clients include independent presses such as Tin House Books, Milkweed Editions, Seal Press, Grove/Atlantic, Ig Publishing, and NSFWCorp as well as individual authors and literary agents. She is also an editor and part-time associate at Renée Zuckerbrot Agency.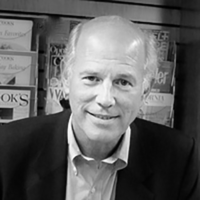 Barnaby Conrad III
Barnaby Conrad III is the author of 11 non-fiction books including Absinthe: History in a Bottle, The Martini, and Pan Am: An Aviation Legend, published in 2014 by Council Oak Books. He began his editing career at Art World in New York and was Senior Editor of Horizon in 1979-81. He wrote for Forbes Life for 20 years and served as Editor-At-Large for 5 years. From 2009-2012, he was Associate Editor at Council Oak Books of San Francisco.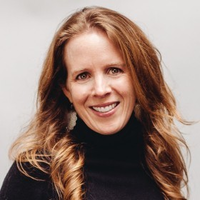 Christina Henry de Tessan
Christina has worked in publishing for two decades, toiling away first as an in-house editor (Chronicle Books, Seal Press, Night+Day city guides) and later as a freelance writer. She conceived the City Walks travel deck series for Chronicle Books and walked her way through quite a few cities with notepad in hand. At Girl Friday Productions, she is currently the editorial director and a much sought-after editor of fiction, whether it's fab chick-lit, multigenerational historical sagas, or Central Asia–based spy thrillers. She loves all aspects of the book business—writing, editing, research, reading, and, of course, other people who share her passion for words.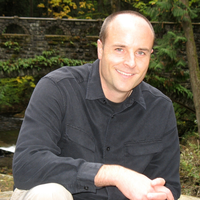 Clete Smith
Clete graduated in 2010 with an MFA in Writing for Children and Young Adults from the Vermont College of Fine Arts. He has published four humorous middle-grade adventure novels with Disney-Hyperion Books for Children (Aliens on Vacation, 2011; Alien on a Rampage, 2012; Aliens in Disguise, 2013; and Magic Delivery, 2014) and has two YA books scheduled for release by Random House in 2016 and 2017. Even though he writes sci-fi and fantasy for young readers, he has edited in a wide range of genres for Girl Friday, including adult literary fiction. His goal as an editor is to help writers produce the best possible representation of their unique vision. Editing is—by far—his favorite job ever.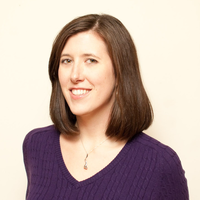 Faith Black
Faith has over a decade of experience in commercial publishing, most recently as editor at the Berkley Publishing Group (Penguin Random House), where she worked on bestselling and award-winning fiction and nonfiction, everything from mysteries, historical fiction, and women's fiction to true crime and popular culture. Prior to her time at Berkley, Faith was the editor in charge of the editorial department of Avalon Books, with a focus on romances, mysteries, and historical fiction. Faith got her start in nonfiction, beginning her career at Cambridge University Press, where she worked on a host of interesting nonfiction titles in various subject areas. To work closely with the originator of a work to help mold and shape it into the best possible form of itself is the most satisfying thing she can imagine doing.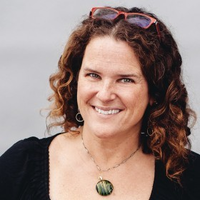 Ingrid Emerick
Ingrid was the associate publisher of Seal Press before leaving to launch the editorial firm Girl Friday Productions with Leslie Miller, where Ingrid is the CEO/CFO. She's also a gifted developmental editor of fiction and nonfiction projects and the editor of several anthologies—including Gifts of the Wild, Go Your Own Way, and A Woman Alone—and the author of Seattle City Walks. Her most notorious editorial client might be Seattle's own brilliant Dan Savage, though she has a special fondness for stark, wending Nordic thrillers.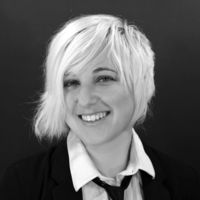 Jaimee Garbacik
Jaimee Garbacik is an editor, writer, publishing consultant, and the owner/founder of Footnote Editorial. She cut her teeth in publishing as the sole acquisitions editor for The Literary Group International, a major literary agency in Manhattan, where she handled editorial development for their more than 200 clients world-wide. Jaimee has been privileged to work with New York Times bestselling authors, Caldecott Honor and Emmy Award recipients, and some of the world's foremost scientists. Her first book, Gender and Sexuality For Beginners (For Beginners, 2013), a critical examination of the evolution of gender roles, is currently on curriculum at over a dozen universities.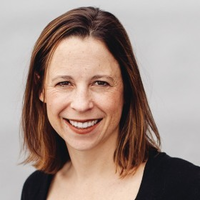 Jenna Land Free
Jenna started her editorial career working at literary agencies, first reading through the fiction slush pile and then editing and ghostwriting nonfiction book proposals then landing at book producer becker&mayer. While editing a variety of genres is what keeps Jenna engaged, she has a particular affinity for fiction and memoir. Jenna got her BA in Creative Writing from Stanford University, where she studied with Tobias Wolff. Working on a document is all well and good, but what she really loves is collaborating with writers—talking through a structural point that isn't quite working or a character's motivations that need finessing.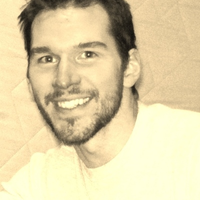 Jonathan Starke
Jonathan has a BA in English/Creative Writing and a dual MFA in Fiction/Nonfiction Creative Writing. He has edited novels, memoirs, essay collections, children's picture books, screenplays, poetry chapbooks, short story collections, and plays, though he'll happily edit any genre. He used to body-build, box, and vagabond travel, and pro wrestling is still his guilty pleasure after twenty-five years.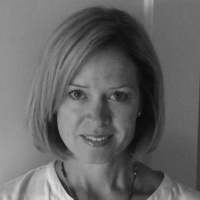 Kim Keller
Kim Keller started her career as a manager and buyer of children's titles for an independent bookstore. Desiring to learn the publishing side, she was hired by Houghton Mifflin in Boston, working alongside some of the trade's finest children's book editors and rising to the role of Managing Editor. She has since worked for Chronicle Books and Ten Speed/Tricycle Press, as well as other small presses on a freelance basis. Her authors have garnered some of the industry's top literary honors, including the Robert F. Sibert Medal for Best Nonfiction Book for Children. Children's books remain Kim's passion, as they bring together fine writing and the world of art and book design.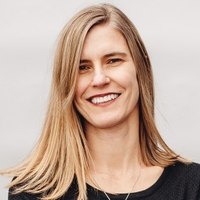 Kristin Mehus-Roe
Kristin has worked in publishing for over fifteen years. She served a long stint as editorial manager at packager becker&mayer, where she was instrumental in starting a deluxe-edition imprint and worked closely with publishers and licensors including Lucasfilm, Audrey Hepburn Children's Fund, and Marvel. Previously, she worked for BowTie, a publisher specializing in animal- and nature-related topics. While there, she conceived, edited, and largely wrote the bestselling Original Dog Bible. In addition to editing scores of fiction titles, including historical fiction, translations, and mystery/thrillers, she also likes to put her packaging expertise to use. Her current projects include a sprawling photo centennial for one of the Northwest's most iconic companies and a custom children's book for a Seattle landmark.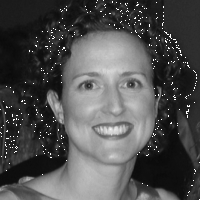 Laura Marsh
Laura has worked in children's book publishing for the last twenty years. She began her career at Little, Brown and Co. in Boston, where she worked on the Arthur and Toot and Puddle book series, among many other titles. She has written twenty-five non-fiction Early Reader books for National Geographic Kids. Currently, Laura is the owner and operator of her own book packaging company, Snapdragon Books. Her favorite genres to edit are picture books and non-fiction Early Readers. Laura loves to polish a book until it shines.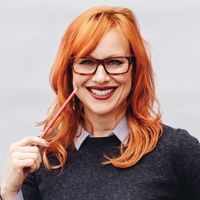 Leslie Miller
Leslie worked as the executive editor of Seal Press prior to founding Girl Friday, where she is the CEO/COO. She has written several books, including Women Who Eat, Ethan Stowell's New Italian Kitchen, and Uncle Dave's Cow, and collaborated on many others, among them The Custom-Fit Workplace, In the Kitchen with the Pike Place Fish Guys, Mindful Parenting, Gender Intelligence, and Flex. She has her master's in English Literature but dropped out of her PhD program because they never got to read books, only meta-meta-criticism, which leached her joy. Along with Ingrid, Leslie teaches editing through the University of Washington's editorial certificate program. When she gets a hall pass to edit, she loves compelling nonfiction, literary fiction, thrillers, and her fave—YA.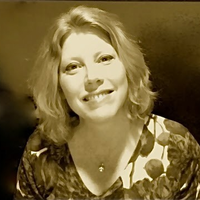 Lisa L. Owens
Lisa feels lucky to have parlayed her lifelong obsession with the written word into a rewarding career as a publishing nerd. After a short stint writing for arts-and-entertainment weeklies, she spent a decade as an in-house editor before launching her own full-service writing and editing business. The author of 85+ titles for young readers—everything from picture books to MG fiction to YA biography—she has also written a variety of articles, essays, reviews, PR copy, and educational materials. Since the early 1990s, Lisa has done editorial work of all stripes on thousands of published products (though, admittedly, not all at once). These days, she specializes in editing children's/YA books and also enjoys working with adult-level books in such genres as mystery, thriller, memoir, and cookbooks.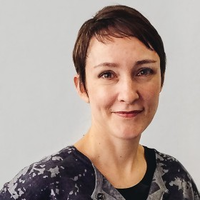 Marianna Baer
Marianna has edited a wide range of novels, from young-adult fantasy to historical romance. When she's not editing, she's writing. She has an MFA in Writing from Vermont College of Fine Arts, and her YA novel, Frost, was published by HarperCollins in 2011. She enjoys editing all sorts of books, but young-adult novels are her passion.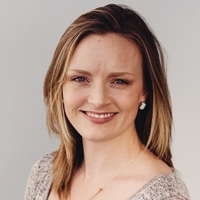 Meghan Harvey
Production editor Meghan Harvey has worked on topics from humor to ornithology, classic cars to rock stars—and collaborated with licenses such as DC Comics and Kurt Cobain's estate. Immediately prior to joining Girl Friday, Meg worked in global digital marketing for the Adidas brand, with a focus on social strategy for the running category. An adept sailor, Meghan has also appropriately written a series of ship-in-a-bottle-kit books for Barnes & Noble. Meghan is known for her soft touch with clients and a firm hand with schedules and deliverables.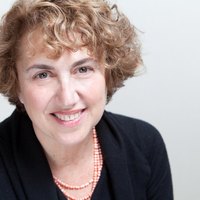 Nancy Brandwein
Nancy has been a writer and editor for over thirty years. She got her start as an acquisitions editor for Prentice Hall and AMACOM Books and marketing director at Peter Bedrick Books and at Seal Press. She continues to work on academic and business books and has a soft spot for thrillers and mysteries. She's adept at identifying holes in logic, inconsistencies, and loose ends and excels at turning a story into a taut, captivating page-turner. She loves helping authors solve both niggling and large-scale problems that are getting in the way of a successful narrative or believable characters.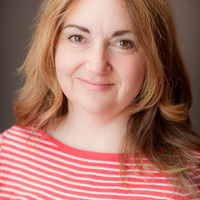 Shari MacDonald Strong
Shari began her editorial career in 1991 at a religious publishing house, Multnomah Press (which is now owned by Penguin Random House), and later helped launch the company's romance line. She later launched her own freelance editorial business and also wrote seven novels that Multnomah published under their Palisades imprint. She lives in Portland, Oregon, where she edits fiction and nonfiction and writes literary fiction and memoir. She loves spending her days wrestling with language, with the goal of helping to make authors' words sing.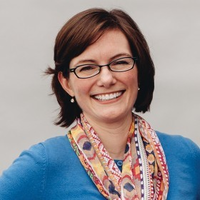 Tegan Tigani
Tegan is a developmental editor with a voracious appetite for variety. Past projects include historical fiction, inspirational memoir, literary sports fiction, as well as science fiction and paranormal romance. Her experience as a bookseller and at-large children's book editor helps her identify trends, zero in on audience, and understand the market. A very eclectic reader, she enjoys exploring a wide range of genres: literary fiction with historical or structural twists, spy thrillers, geeky sci-fi, food writing, travel writing, pithy or funny memoirs, history of science, and edgy YA, whether it's realistic, science fiction, or fantasy.