Dec 21, 2016
Long time no write, readers! I hope this email finds you all well. There are now 253 of you following Witherfist - which is especially cool since 253 copies have been ordered. There are just 10 days left during the 'Funding' period - which means only 10 more days to purchase a signed paperback copy of Witherfist. Once the book leaves its 'Funding' period, any paperbacks you buy will not be signed as a matter of course. 

On a related note, I have a small number of signed 'samples' of Witherfist available. These are booklets, about the size of a comic book, that I had made up to promote Witherfist at a local convention. They contain the draft content of Witherfist that you can read right now on Inkshares, as well as a couple of pieces of artwork that I've previously shared.

If you have preordered and would like one of these, please get in touch with your address details.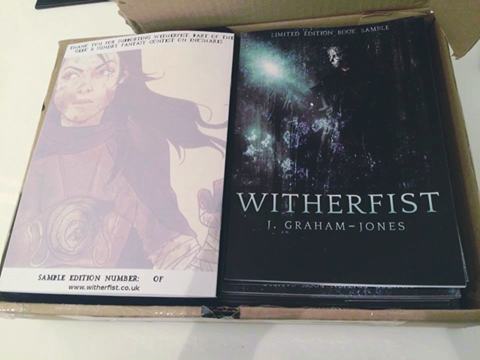 That aside, there isn't much in the way of news to share right now. Work on the book continues at a good pace and I should have more to share with you in the new year.

Thank you all for your continued interest and support. If you're feeling generous and in the mood to buy more books, please check out Fae Child by my good friend, Jane-Holly Meissner.
Thanks again,
~ Jenny