Dec 16, 2016
Guess what? 

Something happened.
I hit 250 pre-orders for Where the Sun Sets.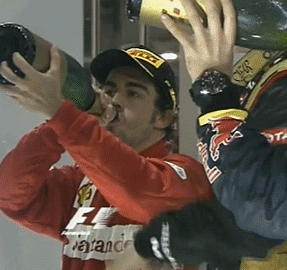 Like Alonso I can barely believe it, but I'm going to drink champagne anyway.
Over the next little while I'll share with you what this means moving forward, but what it means right now is that thanks to you, right now, everything looks pink and perfect. I love Mondays and Tuesdays as much as Fridays and Saturdays. I don't mind the cold. Shovelling snow is the best time ever. Cleaning the house sounds fun. Dirty dishes are my friends. I love it when Evan, my nephew, coughs and then sticks his finger in my mouth.
I'm humbled by everyone's show of support. This book is as much all of you as it is me. I'll never be able to say it enough: Thank you!