Great News Everyone!
We've
blown our first funding goal out of the water
-- reaching 250 pre-orders with 45 days still left in the campaign. This means several big things:
The book will definitely get published.
I will be assigned an editor, and inkshares will take care of the ISBN number, printing,  order fulfillment, and much more.
I'm pretty much freaking out over here.
So what's next? As you know, the book won't be physically printed until next year, so those of you who want to use this as a gift for the holidays this year need to
email me at katiehayes927@gmail.com and tell me how many gift receipts you need!
I'll mail them to you.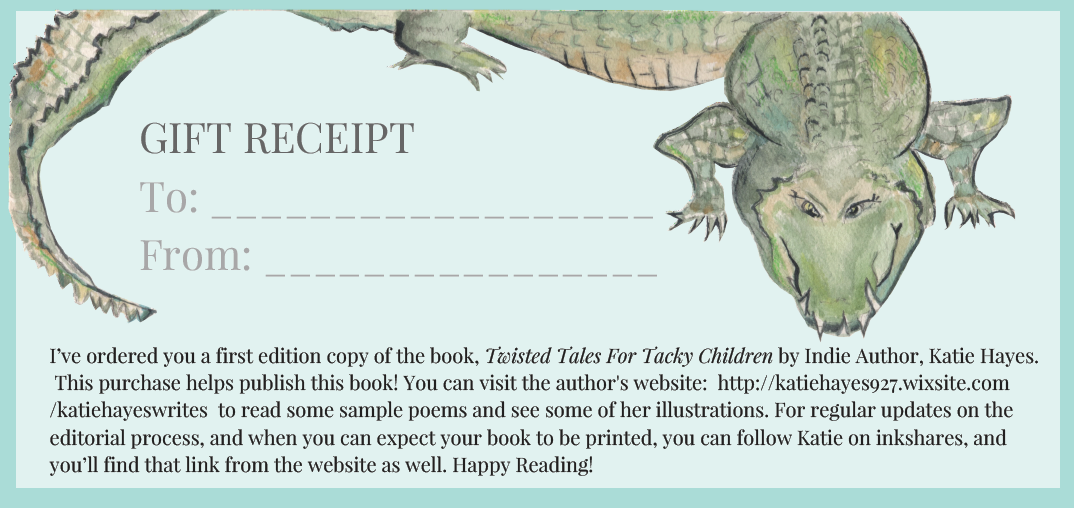 We are also still
on track to reach 750 pre-orders!
  This would basically change my whole life, since it would put my book on bookshelves across America.  Sooooo.... If you love me, and you believe in this project, please keep sharing, pestering, and finding excuses for the people in your life to buy this book.
Thank you so much for your support this far.
Y'all are the smartest, funniest, and most supportive friends a tacky girl like me could ever ask for.
Love,