Jul 1, 2018
Hello AMAZING FRIENDS!

I can't believe that the publishing date for Twisted Tales for Tacky Children is in less than a month (July 24th!) I couldn't have done any of this without your encouragement, support, and patience.  Thanks so much.
The folks at inkshares tell me your copies are likely to ship out early-- potentially even by July 13th.  I'm currently sitting on my deck, enjoying the summer heat, and signing hundreds of these awesome bookmarks to include with each of your books.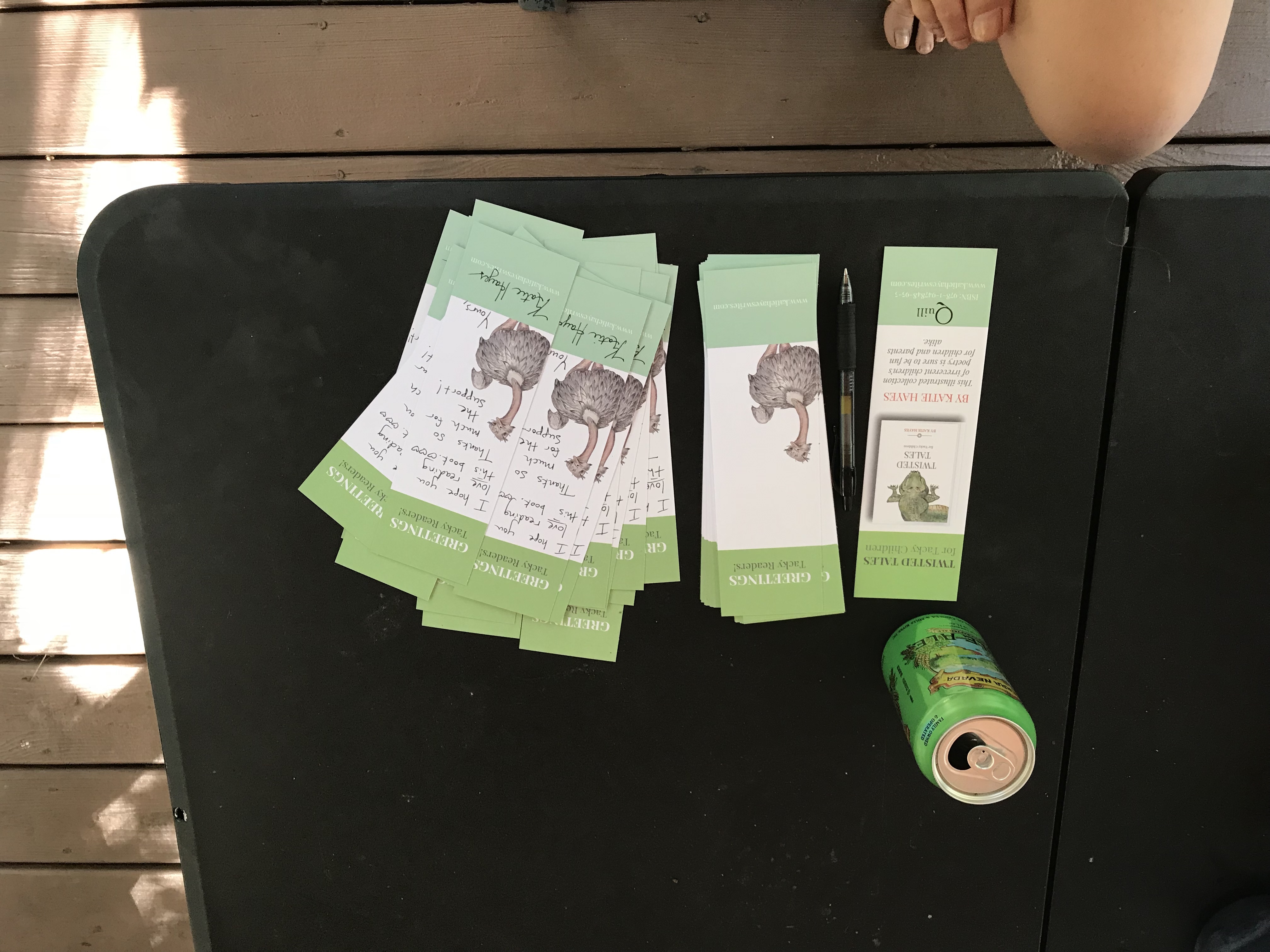 IMPORTANT:  If you have moved since you originally ordered the book, make sure to log onto inkshares and change your mailing address!!!  I had to do this, since we moved from Ohio to NC, and it was a fairly quick and easy process. I simply went to my inkshares account, clicked on "Bank Account" and then clicked on "Change Address."

I am so excited for all of you to get these books in your hands! Let me know if you have any questions, and have a great week!
Yours,
Katie