May 28, 2016
Trekonomics on WIRED (article+podcast) 
Dear backers, readers and friends,
I did a long interview with Dave Kirtley, the host of WIRED magazine's Geek's Guide to the Galaxy podcast. You can read the accompanying article here (and download the podcast);
http://www.wired.com/2016/05/geeks-guide-star-trek-economics/
There is more press and interviews coming out this week and the next. Stay tuned. 
Reminders 
For those of you in New York City: I will be discussing the book with the most excellent Ben Walsh, from HuffingtonPost.com, Tuesday June 14 at 7:30PM, at WORD Bookstore, in Jersey City (right across the river, on the PATH - 123 Newark Ave.):  http://www.wordbookstores.com/book/9781941758755
For those of you in the Bay Area: I will be at Books Inc. in Berkeley (on Shattuck) on Wednesday June 15  at 7 PM. Please save the date as this is a very special occasion: Prof. Brad DeLong is honoring us with his presence.  Prepare to be amazed. http://www.booksinc.net/event/manu-saadia-books-inc-berkeley
Finally, a photo shared by an old friend. Live long and prosper, little one: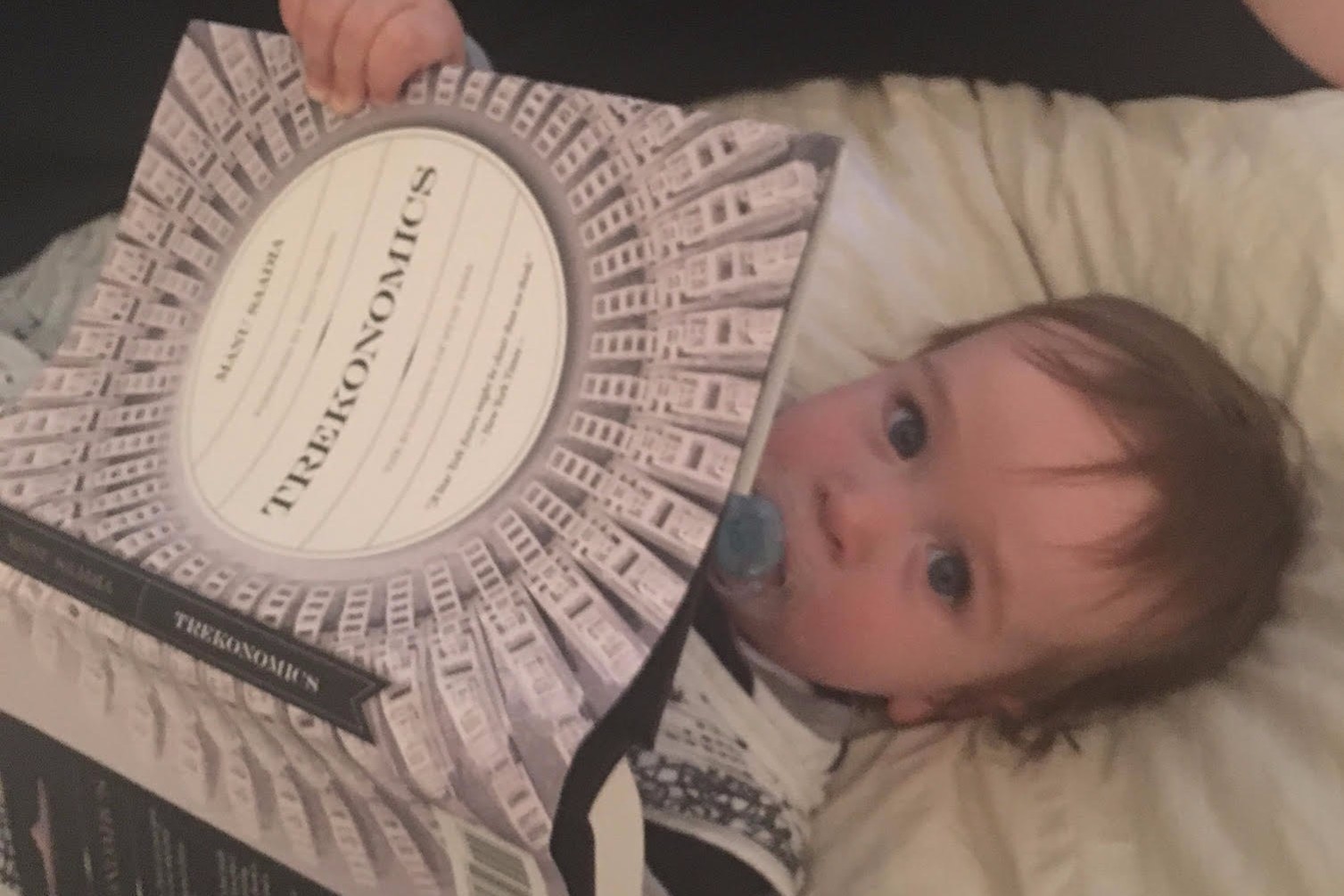 Manu