Sep 25, 2017
Greetings, Space Crew!
I've had a number of messages over the last while asking for an update, and until this week I didn't have one to give you. Without further ado, here's the low-down:
"Timeline?!"
You may recall that graphic with the timeline from the summer? Well I checked all my boxes, and we've been onto the Inkshares (publication) portion for awhile. I handed in a final manuscript on July 1, and just received notice that production will start in...January! 
I don't have an exact timeline on their end to know when the physical book release will be, but rest assured things are moving forward. 
"Excuse me but I want it now"
It would be uncooperative of me to hand you the manuscript, but I can tell you about other projects I have on the go if that helps. 
1. Rattle Creek Road
About a year ago I made some decent progress on a horror novel, which was an ongoing side project. I have a plan to finish that up during November's NaNoWriMo this year. It's currently outlined on Inkshares, though I haven't yet decided which platform to sell it on. I'm hoping that by Christmas this year I'll have a way to get e-books into the hands of everyone who supported (and patiently awaited) The Traveller's Cup. 
2. Doodles
I've heard that some of you like the doodles that inevitably end up in these newsletters. I've got a derpy webcomic series in the works that I'm hoping to launch in the coming month. Stay tuned! 
3. Short Story Spin-off!
One thing that rewriting The Traveller's Cup had me thinking about was how much potential there was for more. I wrote this as a stand-alone, and I plan on sticking to that, but that doesn't mean we can't know a little more about our side characters. Once the book is released (because spoilers), I'm planning to put out short stories showing more of the Grey history, and maybe a glance into the future of the universe surrounding Palunos. If these gain enough traction for a decent collection, you might see an anthology eventually too. 
So, the writing part of this project is currently out of my hands. In the meantime I'm getting to work on the companion guides, more custom bookmarks, locking down a cover artist, and ensuring a set of those key and vial necklaces go into production. 
This is the last leg of the journey, and I couldn't have asked for a better crew to travel with. This is all a success because of you.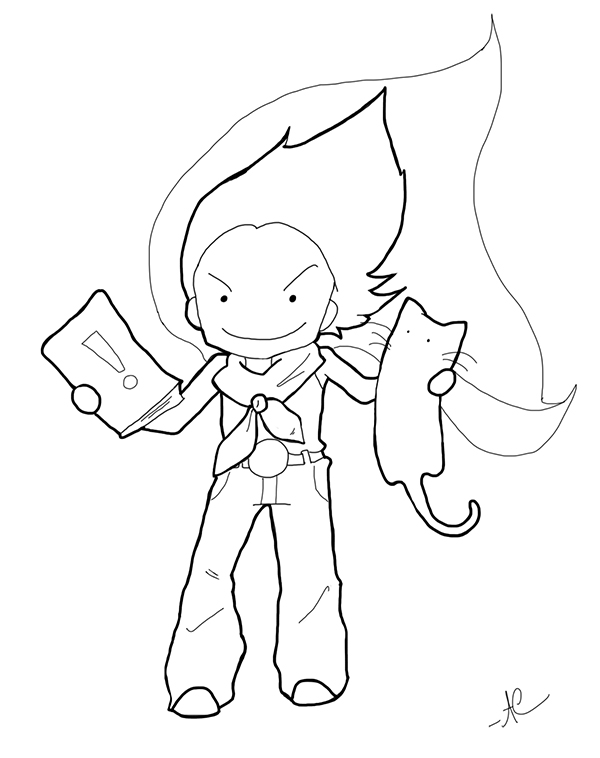 Your Sappy Space Cap'n,
-AC