Jun 19, 2016
Happy Sunday, Space Crew!
I know the weekend's gone too fast, but thankfully you get to conclude it with hearing from me. 
I don't have a lot of news, but these weekly updates are my way of staying connected to you as we continue our journey through space and time toward the impending September deadline. 
I Need to Get the Word Out. 
This book has gotten a lot of attention in various circles I know or am a part of, and that is fantastic. I'm indebted for all of your support. But unless all of you want to order 10 copies each, we've got to get word of this book outside our current Crew. 
If you know of any podcasts, blogs, social platforms, or other networking opportunities that might want to spend some time talking to me or about The Traveller's Cup, please help connect us. You will be rewarded with a special author's note inside your copy of the book, and will go down in history as one of our top space recruiters. 
Yes, Your Theme Song is Coming
I've been throwing ideas around for awhile, and since we only have 22 orders to go before I officially owe it to you, I'm settling down on something I think is pretty cool. Sample coming soon. 
Meanwhile you can contribute to my motivation by helping me nab those last 22 orders. Please keep recommending this book and spreading the word to your friends.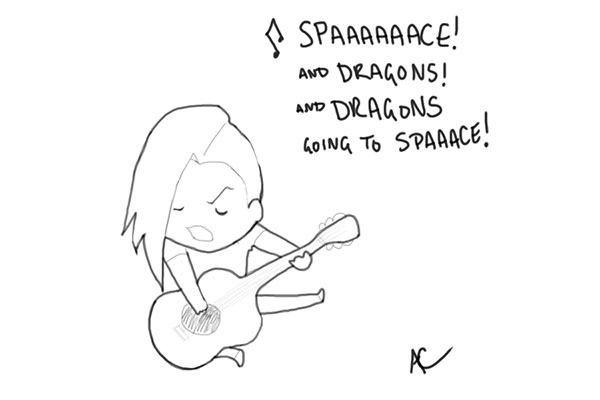 Your Friendly Neighbourhood Space Captain,
-AC