Mar 27, 2017
Top of the something, Space Crew! 
I have emerged from the confines of the writer's cave to give you all a well-deserved update. 
Turns out the manuscript, and my mental health, needed more reworking than expected. I am declaring it now, and please don't scream at me: I am a month behind! 
(best if you imagine me shouting it like this)
So March is wrapping up, and so is this story, finally! At last! The end is on the horizon. I expect that in one week I'll be finished writing and onto editing.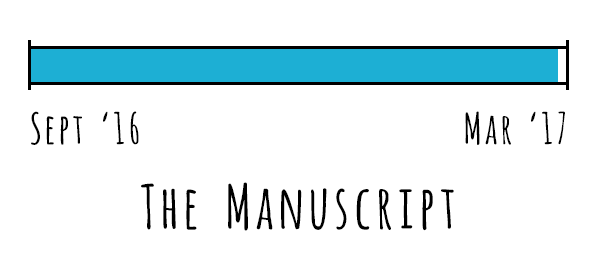 Here's the updated total timeline:  

To compensate for my lateness, I've made sure to boost the quality of this thing, so I'm expecting editing to take half what I had planned (about two weeks). This means that if you think about it, I'm only a couple weeks behind. 
Beta readers wanted! The next phase requires a couple of people to read this thing for early feedback. I have some folks in mind, and I have specific requirements, but if you're interested, hit me up on Twitter (@acbaldwin) or by email at acbaldwinbooks@gmail.com. No promises, but if I need you I will call on you. 
So that about sums up the remaining work. I'm really excited about this story after a lot of progress has been made, and I can't wait to make it a reality. 
Your Silly Space Captain who forgot their drawing tablet today,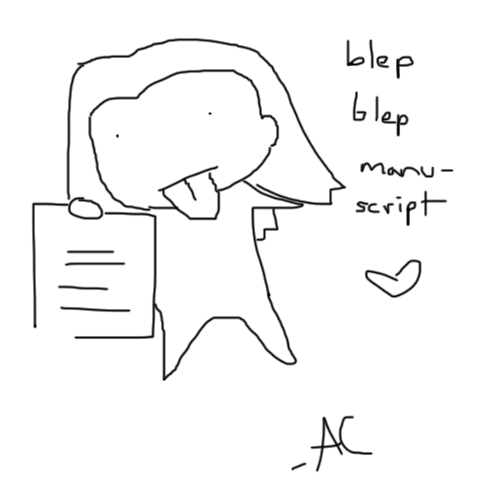 -AC