Apr 30, 2016
Happy Geeky Saturday, Space Crew!
Today is Tabletop Day and Independent Bookstore Day! I don't know about where you all live, but the sun is shining here. It's a good day to go hang out with some fellow nerds. 
Those of you sitting at home like me (for now), get the pleasure of reading some book spam. 
So here's the deal. I want to make sure I have a solid contribution to give to BuildOn, the charity I've partnered with. In order to pledge them anything significant, the pre-order train cannot stop here. 

I have some things in the works that I hope will help, but if that doesn't work out we've got 5 days remaining to fund this project as much as we can. Help me help others by picking up extra copies as gifts, or if you're a fellow author, your shout-outs are much appreciated!

Next Saturday is a geeky Saturday too. Free Comic Book Day is back, and that means I'll be releasing a digital 5-page spread sharing a scene from our beloved story. Here's a sneak peek of the line-art, and you can expect more this week.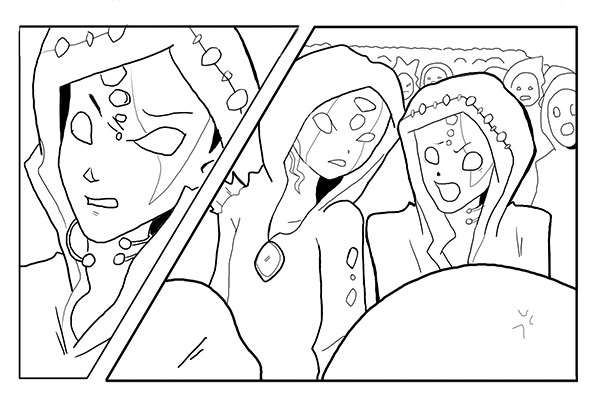 I also want to shout-out some authors who are funding right now that I'd like to see doing better. 
George Pitre's The Girl Who Blinked seems to have gotten buried among so many space operas. I'd like to see this guy funded, and he's running out of time. So check out some of his work and see if it resonates with you. 
RF Martin's Pixelated Obsidian Roses is described as "an experimental dark fantasy, in the vein of Lovecraftian Cosmic Horror". If that doesn't make you pick it up, maybe the blurb will. 
Patrick who needs no last name isn't yet funding, but has pitched the idea of Brobots. I'm so excited I can't stop thinking about this pitch. Check it out, and follow and support him, because this story is going places. 
Now Your Noodle of the Day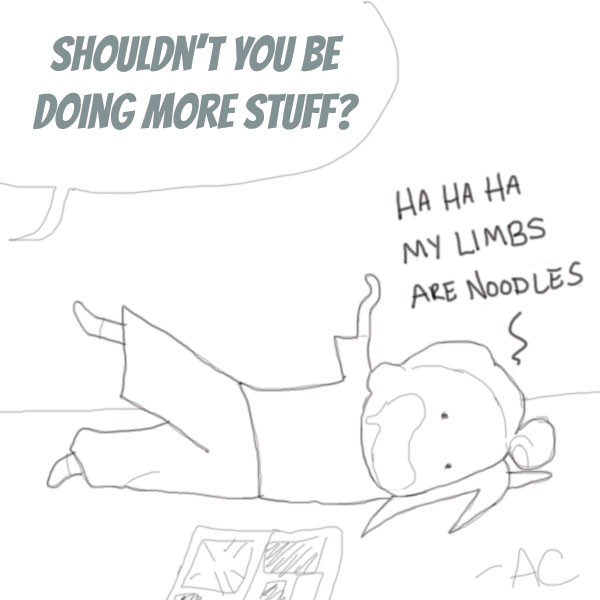 Your Loyal and Indebted Space Noodle,
-AC