Jul 11, 2016
Something something Monday, Space Crew.
I think I've got enough caffeine in my blood to send an informative update. If any of this is incoherent, it's actually largely because I accidentally stayed up late rewriting some parts of the book. Because you guys deserve the very best (like no book ever was...).

Ahem.

This Past Saturday


I spent 8ish exhilarating and exhausting hours walking and talking around ComicCon. I pitched this book to roughly a hundred people, made a ton of connections in the sci-fi/writing/crowdfunding communities, and collected a pleasing amount of con-swag. It was a great day of finding a group to call my people.
If you're one of the people I met, I likely have your card or contact info in my swag bag already, but feel free to get in touch with me first—especially if you want to connect for a podcast or blog feature.
For new contacts and old Crew members alike, you can always reach me at acbaldwinbooks@gmail.com, or on Twitter: @ac_baldwin.
Upcoming Cons
The summer con circuit is vast and intimidating. I wanted to make it back home to the Atlantic cons, but I unfortunately haven't had the time.
I am very much considering (hovering over the "Buy Tickets" button) going to Fan Expo in Toronto as a regular attendee for more networking. Stay tuned.

I will be attending Ottawa's Can-Con this September (9th-11th). You should probably come out if you're in the area, since I'll be even more prepared, and will be giving out more bookmarks, some sample chapters, and maybe signing things? If that doesn't sway you, it's on my birthday, so now you're obligated out of friendship.
Now, may your coffee mugs be overflowing and your Monday be as bearable as a Thursday.
Oh, and if you haven't yet, please pre-order this book so it can be fully-funded. And then instead of me pitching it at you we can high-five and be friends.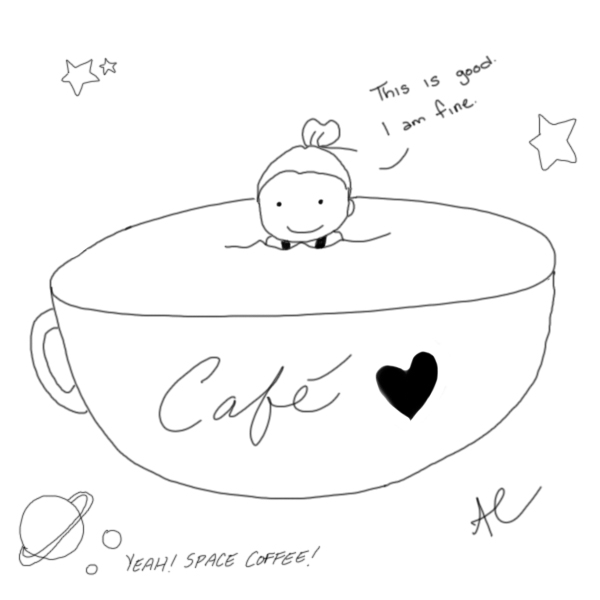 Your Questionably Sentient Space Captain,
-AC