May 12, 2016
Hello!
In the not-so-distant past, I announced I would be giving away an original painting.
This is it....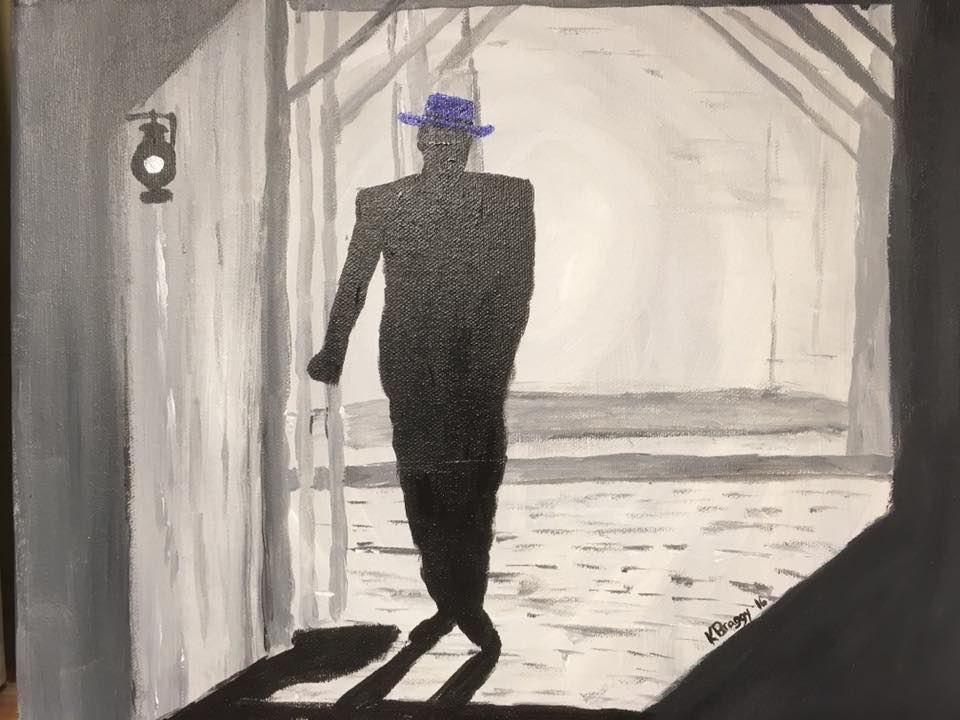 The figure was still wet and the lighting not great when I took the picture, but I'm pretty happy with how the painting turned out.
How do I get this sweet piece of art? You might be asking.
Head over to here: https://unbound.co.uk/books/transilience
Order your eCopy of Transilience and then tell your friends, family, the whole world about it.
Once Transilience hits 20% funding, I'll draw a name out of a hat and that person will receive the painting. I'll pay for shipping anywhere on this planet of ours. All you need to do is wait for it to arrive.
That's it! Super easy. Super Simple.
For one token of generosity, you get a book people have said nice things about. Your name is added to a list of Patrons or even Super Patrons. And you have a better chance at winning an original piece of artwork. If you order the Limited Edition Artwork, you are guaranteed one print and plus the chance at something I've made.
Please have a look and support Transilience.
I think it will be worth your while.
Cheers!
Kevin