Jul 9, 2016
Transilience is rounding the corner for the homestretch.
If you visit its site on Unbound, you might think to yourself, "He'll never reach his goal." I say in the politest of terms, you're wrong to think that. It will happen. And it will super happen with your help. I can sweeten the pot.
Between now and July 22, you can enter the promo code july2016 and save 5 pounds on your order. That means for as little as five pounds (~$6.50) you can get an eCopy of Transilience and your name listed amongst a distinguished few. Want to be a Super Patron, you can be so at the crazy price of about 13 bucks. Think how much the Medici family had to spend to garner such a distinction!
Also, once Transilience hits 25% funding, I'm giving away a signed copy of Noir (giant image to follow below). I'll ship it at no extra cost anywhere on the planet.
Lastly, more than ever, Transilience matters. It is a story about the lengths people will go to promote an ideology of intolerance. It is a story about how little life can matter when stock options are on the table. It's a story about choices and consequences.
Here's the link to Transilience's site: https://unbound.co.uk/books/transilience
If you are worried about allegiances, don't be. Inkshares very own Jeremy Thomas ordered a copy. In fact, he's been one of the earliest supporters of the novel. He's pretty awesome.
Now, as promised, an image of my wife and I playing Noir last night (Friday). She won the best of three. The beer is of my own creation. A Rye IPA featuring a fairly new English hop variety: Boadicea.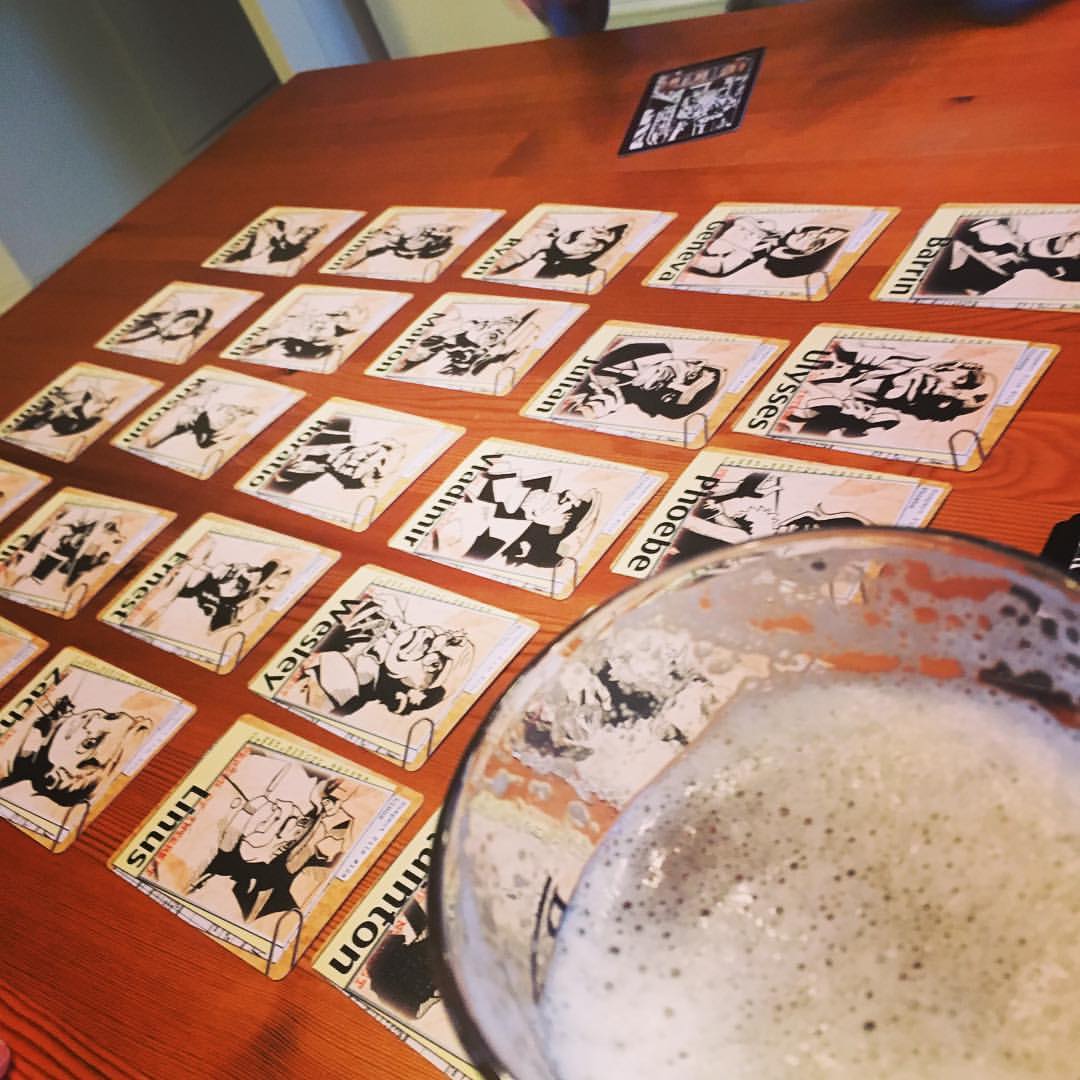 Cheers!
Kev