Feb 4, 2017
Welcome to February everyone! By now, hopefully everyone has gotten their books. Some of you, may have started reading by now. So I've come to bring you artwork;

This is an image of a hairless squirrel cat rodent rat demon thingy that steals tacos and eats pizza. His name is Sparkles.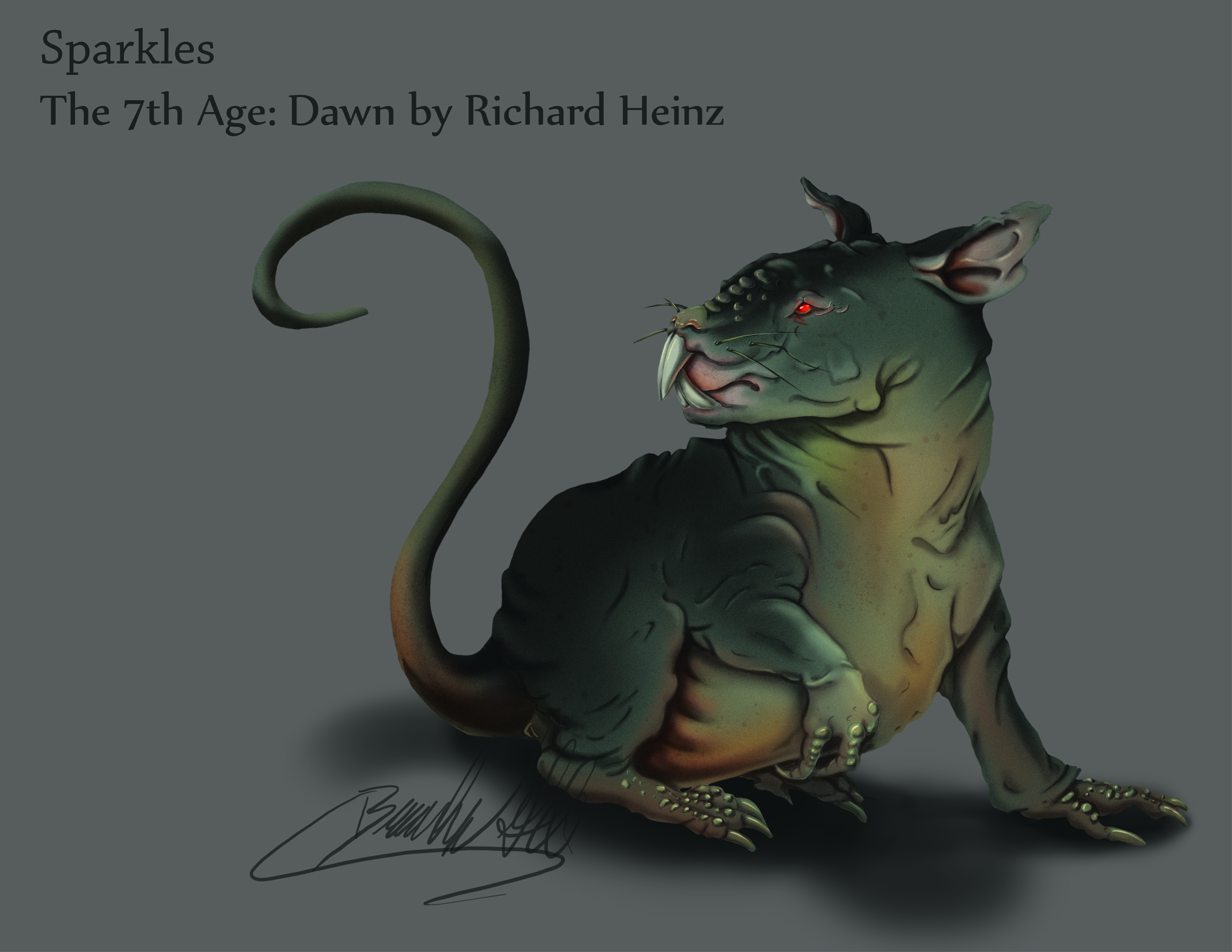 Say Hello. Brandwyn did this wonderful little critter, and is working on another demon that will be revealed later. You can find more of her artwork here. 
Now this brings us to reviews! If you've read the book (liked or disliked) I would very much appreciate it if you left me a review. Rankings, Algorithms, Search Engines, are all based on reaching bench-marks of reviews--so the more reviews I get, the better chances the book has out in the wild. 
Audible: (For those Audio Folks:): Click Here
Amazon: Click Here. 
GoodReads: Click Here
Barnes and Noble: Click Here. 
Pick your flavor of website. Hell, pick all of them if you really are feeling ambitious. 
Finally, I just want to say thank you to everyone for all the support. The book is finally out! From here on out, I'll be posting updates through here maybe once a month. Based on new artwork, con news, or other progress updates on the sequel. I've also got a short story about Akira I'll be bringing out this year as well. 
Gah! ~Rick.