Feb 20, 2018
A quick February update!

1)Edits continue to move along, we're on track to move onto copy edits by April 1st, and I should have some fun developments to share in March (possibly including the finished cover reveal).

2)To amp up my media presence and mailing list numbers before the launch this fall, I've teamed up with several other authors to offer a fantastic giveaway!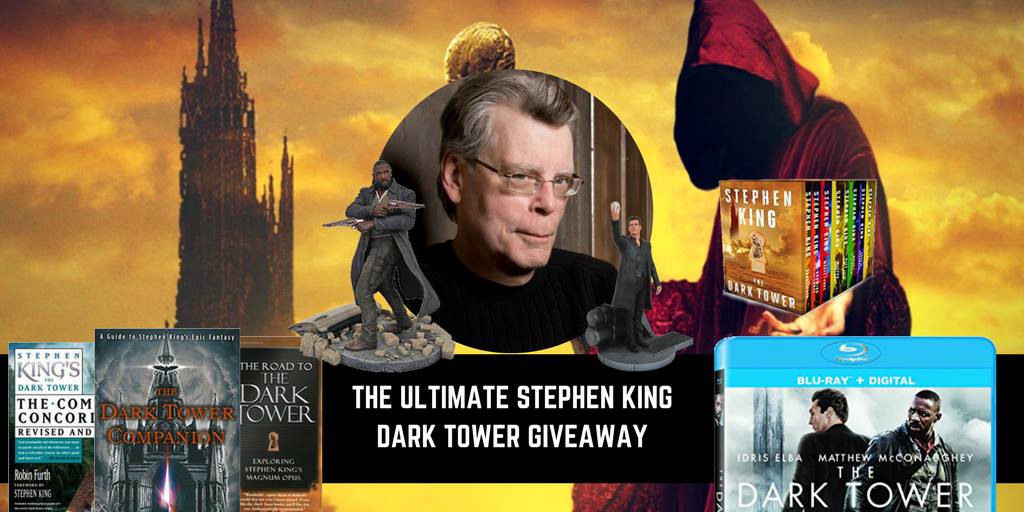 If you're a fan of Stephen King or know someone who is, you won't want to miss this. We're giving a ton of Dark Tower swag to one lucky winner!

Prizes:

The Dark Tower 8-Book Boxed Set

The Dark Tower Blu-ray.

Charlie the Choo-Choo

From the world of The Dark Tower Diamond Select Toys: the Dark Tower Movie Gallery: the Gunslinger Pvc Figure, Diamond Select Toys the Dark Tower Movie Gallery: the Man in Black Pvc Figure
The Dark Tower Companion: A Guide to Stephen King's Epic Fantasy

Stephen King's The Dark Tower Concordance

The Road to the Dark Tower: Exploring Stephen King's Magnum Opus

The Dark Tower: The Art of the Film! 

Participating authors:

Russell Nohelty, Devyn Jayse, Shane W. Smith, Russell Newquist, Caleb Thusat, Kyrun Silva, Eli Constant, Katrina Kunstmann, Shane Thomas, Frankie Blooding, Jacqui Castle, Christopher Lee, J.L. Gipson, Susan May, Jason Franks, Joshua Robertson, JD Oliva, Andre Gonzalez, Big Tim Stiles, Dani Dixon, Scott Austin, James Mascia, Craig Taillefer, RJ Blain, and Deborah Munro!