Jul 16, 2017
Glorious news! The Walls are Closing In has begun developmental edits.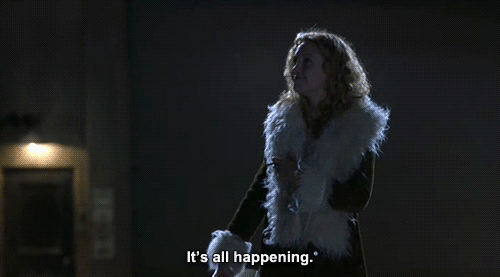 I received a thorough twelve-page document with insights, as well as several notes within the body of my manuscript, from the Head of Story Development at Inkshares, Matt Harry.

I was so pleased to read Matt's feedback and suggestions, as he certainly seems to understand what I am striving to accomplish with this novel. I know that he and the rest of the team at Inkshares will guide me in strengthening the story, ensuring that all of you receive the best version possible.

Matt has worked on Tal Klein's Punch Escrow, which recently signed a deal with Lion's Gate, and JF Dubeau's recently released A God in the Shed, optioned by Skydance. Matt's own book, Sorcery for Beginners, will be out in October.

Check out a recent video with Matt Harry, discussing the development of A God in the Shed.

https://player.vimeo.com/video/224256631
Over the next several weeks I will be hard at work incorporating Matt's suggestions, and then I will send the revised manuscript to him for round two. It also sounds like Inkshares has started kicking around some ideas for the cover. I will keep you posted on all fronts.

Until next time,

Jacqui