Oct 3, 2019
We did it! The campaign has ended, I've had a wonderful talk with Adam, the CEO of the publishing company, and the sequel to The Seclusion is officially in production.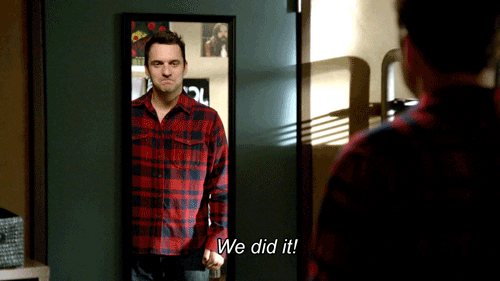 Thank you, thank you, thank you to everyone who supported over the past few months!
I'm going to give everyone's inbox(and myself) a break for a bit, but there is exciting news in the pipeline and I will keep all of you updated as I can with news and behind-the-scenes developments every month or two. While I don't have a timeline yet, my best guess after having been through this process before is a early/mid 2021 release. Again, I'll let you know more as I do. Try and stop me. 
For now, I'm going to turn my attention to something I haven't been able to focus on as much as I would have liked to these past couple months - finishing the story! Right now, it is about 85% of the way finished, and my goal is to have the first draft turned in to the developmental editor by the end of October or early November.
From there we will talk through how to make the story stronger. Then, we go through the old song and dance of revising, editing, revising, editing... and rinsing and repeating until everything is shiny and perfect. 
For those of you who supported by ordering 3 copies or more, look out for occasional emails from me regarding polls and surveys for behind-the-scenes decisions. 
Tomorrow evening I will be at the Author Reception and Signing at the NC School Library Media Association Conference in Winston-Salem. If you will be be there, let me know so we can connect! 
Thank you again, and until next time! 
-Jacqui
P.S. - The winner of the $100 Air BnB Gift Card is Jason Stokes who referred over ten supporters!!! Congrats Jason!
------------------------------------------------------
Thank you to these final backers! 
Catherine Evans, Anya Pavelle, Mike Donald, Anthony Bassignani, and Glen Cantrell  
Check out some of their work below: