May 17, 2019
As I alluded to in the last update, there was a bit more work required on the outline after reviewing it with the publisher. After a couple more weeks of staring at the screen, frowning and jotting down notes, I was able to break out of outline jail. Getting back to the writing has been a joy. Nonetheless, the time spent on the outline helped me to really get to know the characters.
It's still the same 1950s noir murder mystery with detective Jack Waters investigating the death of a scientist at Blakely Labs. However, there's a stronger historical component this time around. There's a new character Jordan Waters, Jack's twin brother and partner in the detective agency. There are also some important new scenes that show the brothers back in Germany, 1945 at the liberation of the underground Mittelwerk factory. This is a pivotal scene that explains much about the characters and Waters' connection to the dead scientist.
The outline has 70 scenes, some of which are explained in a paragraph, some are a half page or longer. Although revising the outline was difficult, it has made the writing process quite a bit easier. So far, there has only been one minor deviation from the outline and that was to delay one scene until after a couple of others. Generally speaking, unless I'm waiting for feedback, I'm writing 7 days a week. Sometimes it's on an airplane, sometimes it's late at night, but there are no days off. On a good day I can clock between 2,000 and 3,000 words. 
Currently, I'm about 42,000 words (roughly 150 pages double-spaced) into the new draft, or 42% of the way through the outline. At this rate, this draft should be complete by the end of June. The publisher asked me to do a check-in before getting too far, so I've submitted the completed portion of the manuscript. However the writing starts up again tomorrow morning. The next batch of scenes resume in 1950 at the site of the murder as Jack Waters learns more about what the scientists at Blakely Lab have been up to. As to be expected, it's pretty dangerous stuff. And weird.  

Meanwhile I'm passing along a book for other aspiring writers called "Into the Woods: A Five-Act Journey Into Story" which I heard of on the British Podcast  "The Bestseller Experiment."  This is a very well written analysis of story structure by BBC TV producer and script editor John Yorke. Unlike a lot of books on screenwriting, this is not a how-to formula. Instead he explains why certain structures are used and their impact on the story. 
Thank you everyone who has supported this project. I'll keep you posted on progress in the coming months. Let me know if you have questions about the story or the process. 
—Zack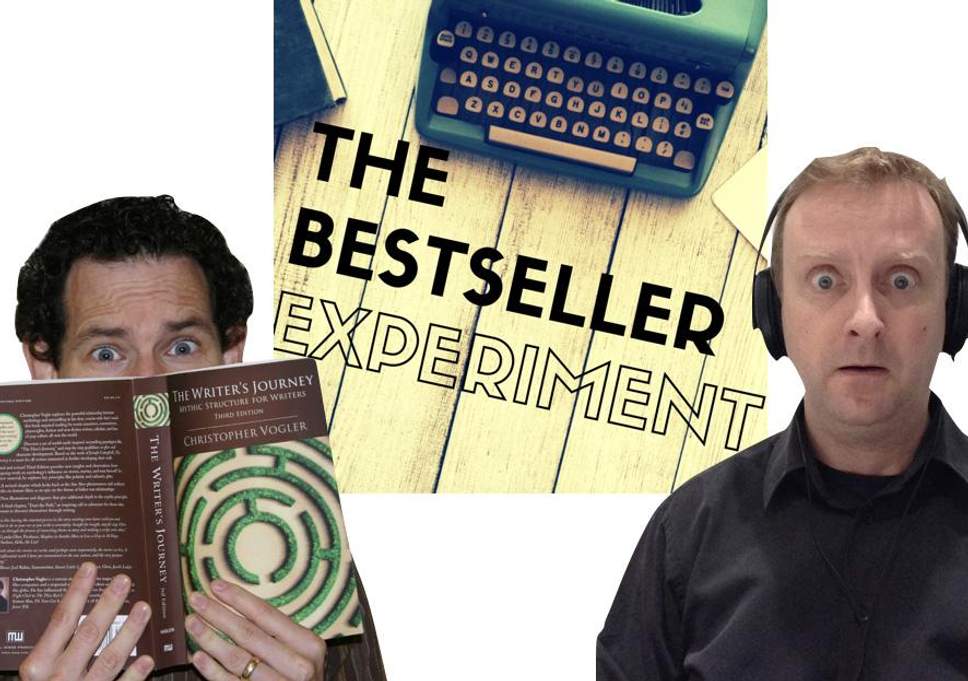 For anyone seeking a bit of inspiration in their own writing, BXP is the best podcast I've found on writing: informative, entertaining and motivational. What more could you ask for? It's the ongoing story of two middle-aged blokes in their quest to write and and publish a bestselling novel called "Back To Reality." They've done some great interviews with a number of authors I admire, including Ian Rankin, Joe Hill, Michael Connelly, Taylor Jenkin-Reid and more.