Jul 30, 2016
Just a quick update to let you all know that I am still working quite hard on Mr. Butler. I enrolled in Camp NaNoWriMo for July and set a goal of writing 70,000 words for the book in 31 days...and I did it in 30: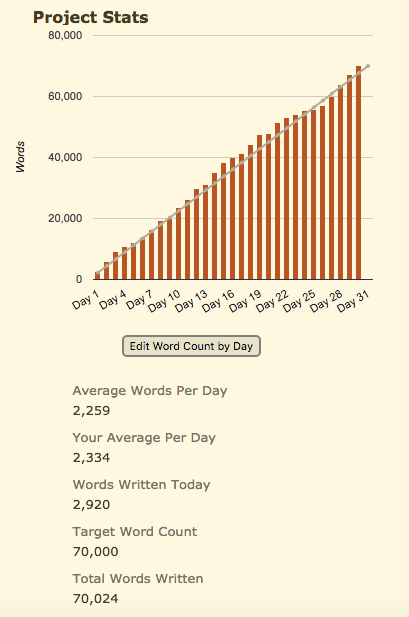 All 70,024 (and counting!) words were written for Butler. Every day I'm working to make this the best damn book I can make it. 
Just thought you, my wonderful investors, my support system, and most importantly, my friends, should know that I am giving this project every single spare moment I have. I'm still aiming for a September manuscript submission. I will keep you updated!
Thanks for hanging in there!
Love to all.
-Michael.