Sep 4, 2015
It has been such a long time since I've been here to report, to say hello, to wonder how you are. I'm wondering: how are you? Summer -- at least the idea of it -- is gone, and fall, which is lovely here in North Carolina, is not too far away. I'm happy to report that every child in America has a copy of The Cat's Pajamas! Or if they don't I believe that those who do will share with the rest. My experience with Inkshares and with my little book has been so positive and joyous, certainly one of the most pleasant publishing experiences I've ever had. Thank you, guys, gals. 
I'm working on other things now. A novel called Extraordinary Adventures is almost done, and another illustrated book, called Angelologia, is in process. This book aims to be the first in an infinite series of books describing every angel there is in existence. Here is one of them: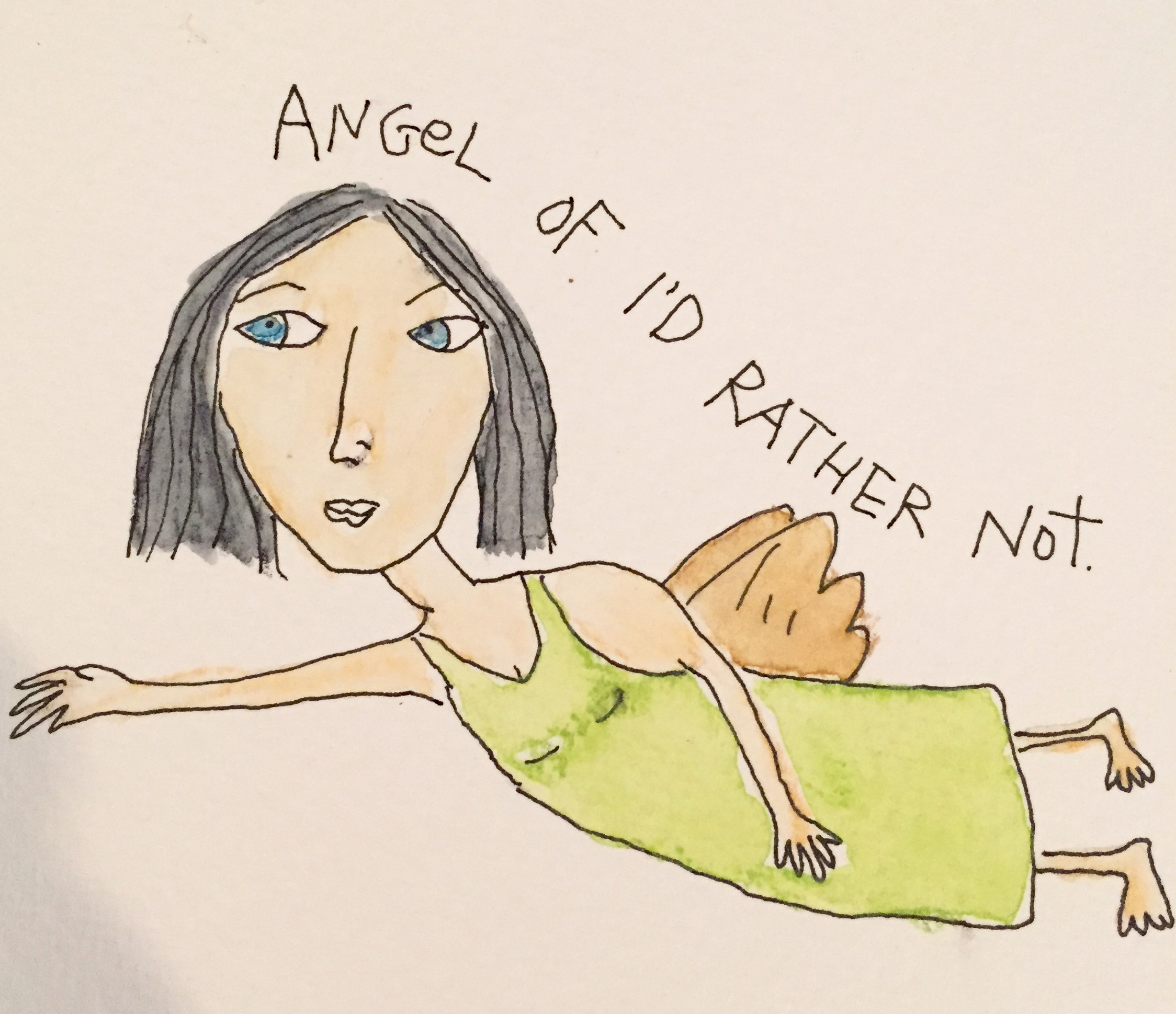 :  Is this drawing as big as it looks here? Jeez, sorry. I have no idea how to make it smaller. 
So, thank you as always for bringing my book into the world. Do it again for some lucky soul.
Daniel