Oct 23, 2016
Hello All,
I apologize for my lack of connection with you. I've been wrangling the black dog and it's had the better of me.
.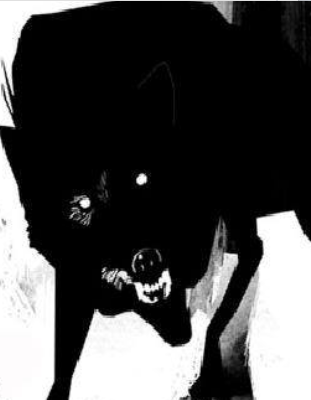 Thirty days have passed since my mother's funeral. She was relieved from her arduous struggle on the 19th of September.

The Bird's Road is underway. I've been rewriting a few sections and am happy with its progression. I handed the duties of the jacket design to my long-time-friend, Brian Toombs and it looks stellar, literally.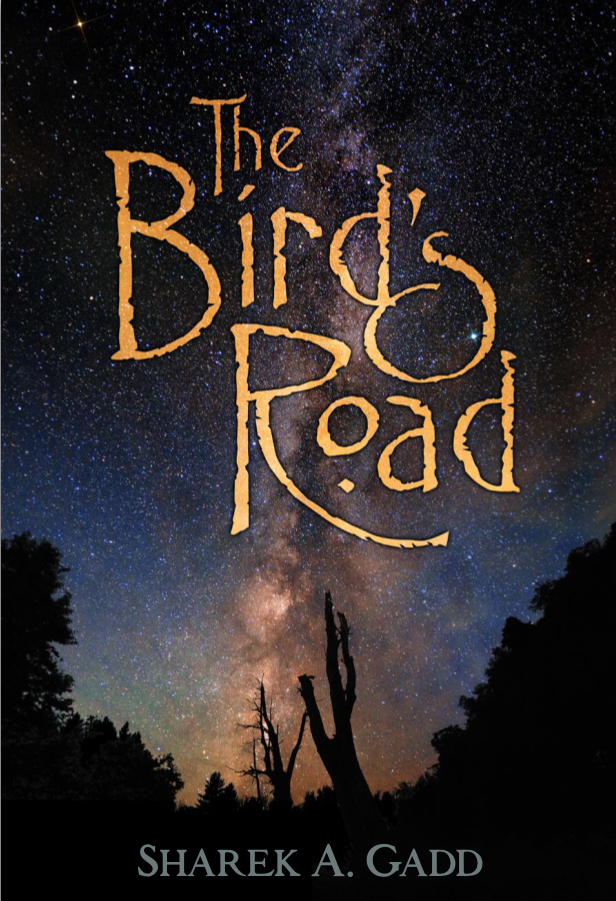 Thank you for your support,

Sharek
Eulogy, Jerra K. Gadd, 23 September 2016
Jerra Kay Stanger was born to a durable family on a November morning 74 years and 268 days ago.

Her mother, Garnet Stanger, was 45 years old and quite surprised, to say the least, when she realized that she was blessed with her 8th child.
Jerra was 14 years younger than her nearest sibling. Due to this age difference, her siblings loved her like a daughter rather than a sister.
Jerra's sister, Lida, was given the honor of naming my mother. At that time, Lida was dating a boy named Jerry. Being infatuated with him, Lida wanted to honor her new sister with the gift of her beau's name but realized that probably wasn't the best idea. She solved her quandary by substituting the y with an a. The name Jerra was the perfect compromise.

Jerra was raised with such love and care, it shaped the way she lived her life, and treated those around her. The first, and certainly the most impactful, time she exerted that loving influence was when she noticed that her classmate, George Gadd, missed a concerning number of school days. She pleaded with her brother, Carl Jr., to find George. Carl acquiesced and found her friend. George was residing in his car on the verge of pneumonia-induced death. 
Having known George for his industriousness and kind heartedness, Jerra was already sweet on him. In the process of helping George regain his health, she fell in love with him.  Classic Florence Nightingale….They married when she was 16.
Jerra was excited to start her own family, and Carrie Lynn was the first fruit of their love.

Their second daughter Garnna Sue soon followed. The four of them were happy, living in a small home in Indianapolis.

My mother maintained a strong religious footing, but more than that, she was deeply spiritual. She seemed attuned to things unseen. One bright afternoon, while holding Garnna, my mother had, what I would deem, a premonition. As Jerra poured over her baby, fresh from a nap, she wondered why death took such beautiful things. Weeks later, a seemingly common fever sounded the first knell of an outmatched fight with Spinal Meningitis. Over the span of a few days, the infection tore through Garnna's small frame. My mother was nineteen when she watched her 13 month old child being lowered into the ground.
Jerra and George remained fruitful and eventually brought Daniel Charles and Joseph Michael into the world. The boys were a dynamic duo. Their mischievous activities kept Jerra on her toes and their own backsides red.
In 1967, Jerra brought her 5th child into the world. Lameck Louis was the spirit and image of George. The joy of his presence seemed to wipe away the remaining traces of grief from Garnna's death.

In 1968 my parents' minister purchased land in southern Indiana. He founded a commune based on Christian principles. Jerra and George sold their belongings and resided on the property. There, in Padanaram, Jerra was steeped in service to others. She had her own children to care for as well as the shared responsibility of provisioning sundries to a rapidly growing community. The sheer volume of laundry and produce to prepare for a hive of 125 people would leave most dumbstruck but my mom, of course, excelled.

Through the help of a midwife, Jerra gave birth to her sixth child. Shelam Genevieve was a bright light that painted a lovely maternal glow on Jerra's face.

Jerra was thirty years old when Shelam began to fade from brain cancer.
I, Jerra's last child, was born in the midst of this dying light. When Shelam's candle was extinguished, darkness fell on Jerra's faith in her God.

Jerra suffered a deep depression that was lifted and diminished by anything associated with babies. How fortuitous that she found healing while pursuing a nursing degree and employment in the obstetrics wing of Martinsville Hospital.
She and George moved to Anderson where she rekindled a relationship with her God. On top of mothering her five remaining children and working at Riverview hospital, she sustained her servant's heart in many ways. She was active in the church, of course, but her giving didn't end there. She was a positive force in the community at large. As a den-mother, she led the cub scouts into community service by helping them gather Christmas toys for the children at Bronnenburg Orphanage, and she was a huge supporter of student activities at Lapel High School. She maintained forward momentum and gave of herself rather than hiding from the emotional fallout of her previous trials.
When Joseph Michael was later diagnosed with brain cancer, she and Joe alike, found solace in their church and their God.

Her eldest daughter, Carrie Lynn, bore Jerra's first grandchild. Celebrating Todd Nathaniel Inman's birth brought much needed joy during the turmoil of Joe's illness.
The heart wrenching strife resulting from Joe's many surgeries was doubled when Daniel was also diagnosed with brain cancer.

Through these struggles with death, Jerra found comfort and grace in the birthsof four new grandchildren, Maria Kay, Bethany Lynette, Brooke Elaine Inman, and Lameck Junior.

In January 1989, Jerra was grievously wounded by the sudden death of her Daughter Carrie Lynn. The emotional damage was deep and it hollowed Jerra.

In April 1991, Daniel Charles, the indomitable scrapper of the family, fell to his cancer.

In August 1992, Jerra received another grandchild, Morgan Ra, whose presence assuaged some of Jerra's grief.

In December, 1992, Joe's long road of struggle ended. He passed away in our family home on Lone Oak Road.

In the short span of three years, Jerra buried three children, none older than the age of 29.

She and George talked about writing a book.  After all, they were well acquainted with grief and were no strangers to death. In the wake of their losses, they still dedicated themselves to service. They found love, support, and fellowship in friends, and through that, church members became family. My mother found a new daughter in Kim Swift, another member of the church, who was hugely supportive of Jerra in many ways.
Mom relished the idea of living the rest of her years peacefully with George. They spent the majority of their youth watching young life wither and fade. Now, their future finally held promise. They started working with an organization called Compassionate Friends, a support group for parents grieving the loss of children. They garnered new support and much needed camaraderie. This experience spurred Jerra on to later engage with Camp Hope, a youth bereavement organization. Moving forward, even in the presence of grief, was one way in which mom willed herself to cope.
Jerra was a very special person. Surely, you were easily drawn to her by her outgoing and helpful nature, but there was so much more to her. Her suffering was a defining experience, but it did not alter her spirit. It constantly held her to the faint veil that separates all of us from the unknown. She spent years fervently questioning the faceless void on the other side and she wept into its unforgiving maw. I heard her, and my father, cry, "Why my daughters? Why my sons? Why so many? What have I done?" Their questions were unanswered but for scriptures that have been handed down through multiple generations.
She once said, "One day at a time was what was ordered…So don't look back to what might have been but look to God's unchanging hand."
She never let her grief overshadow her will to live.

It's this quality, this distinctive fiber, that made all of us hold her in awe. She and George held fast to their Christian religion. My dad said that, "A man's true religion is his family," and they were faithful on that count, too. But above that, they chiseled on their hearts what faint words they heard from the still small voice inside them. They projected what they learned and readily shared it with anyone in need or those that were astray.
In November of 1994, dad was diagnosed with the same cancer that took three of his children.Calling this situation a travesty is a great understatement.
For the following two years, Jerra held George's weakening hand, until he fell under the wing of eternity on a December afternoon in 1996 at Riverview Hospital.

Jerra was dark and broken after the death of George. In the wake of losing him, Jerra was blessed with four more grandchildren, Nathanael and Hannah Cardwell, Jayden Tyler, and Addrianna Rachelle.

Her ever cheerful fassod couldn't hide the shadow that was upon her. It was as if an eternal night had settled on her heart but fortunately, as she marched on through life, dawn rose on her soul when she met Robert "Sunny" Jones.

Their shared connections in the church and mutual experiences with lost spouses forged a bond between them. They ventured forward, together, and chose an illuminated path of love and charity.

Bob and Jerra married on Valentine's Day and warmed their new home with new children. Bob's sons, Brian and David, along with their beautiful families, found a special place in Jerra's heart. Jerra had new granddaughters, Savannah, Olivia, and Emma.
They relished making that home a place where their family could gather and make wonderful memories.

Jerra and Sunny socialized with friends, visited family, and made it a priority to do some traveling. They experienced a happiness that I don't believe either of them ever expected.
Each of them, falling in love a second time, proved to be a great blessing. It was deeply enriching to see them both so happy. I'm so grateful to Bob for giving her such wonderful years.

They led a very active retired life until complications with Jerra's mobility forced her into an extended stay at Riverview hospital, the place where she'd worked so diligently and happily during her youth. The precedent of that good energy, and being cared for in the same hallways where Carrie and George passed lent a sense of peace. Furthermore, Jerra was blessed with a nursing staff that was akin to her spirit. She also had the comfort of innumerable friends and family coming from far and wide, to visit with her, ask her questions, and make her know how deeply she is loved. The whole while, her Valentine, Sunny, steadfastly held her hand and stayed at her side.
On Monday September 19th, Dr. David Dwyer was making his rounds. He stopped in to pray with mom, a common occurrence between the two good friends and previous coworkers, who had endured so much together over the years. As he held her hand and prayed with her, like he had a thousand times before, she slept. In those moments, the chains holding her to this place and time were released and she slipped into eternity with the same grace and beauty with which she lived.

Death meets life in many forms. It charges suddenly, as a rapidly developing virus. It rages horrendously, in the form of a cancer that will not be kept at bay. It strikes by violence, and sometimes comes at one's own hand. It also creeps quietly, like a thief in the night. Fortunately, it also falls sweetly, like a summer rain on a fractured and parched ground. Although everything within us is in opposition, death's terms will come. All we can do is make our peace and accept its embrace.
This summer, as mom's health was declining, my daughter asked her if she was afraid. Mom said, "Of course not!

What do I have to fear?"

-Sharek A. Gadd