Sep 28, 2017
Friends, Readers, and Sorcerers All,
Yesterday, you should have received an email that looks like this: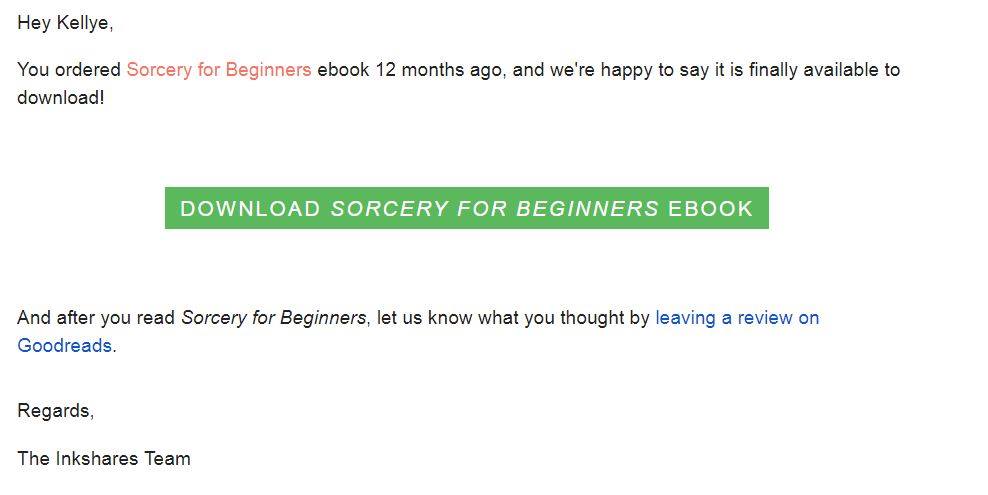 Yes, it's finally here! Many of you backed this book a year ago, and the finished e-copies have been sent at last. Physical copies will be shipping sometime in the next week or two. We put a lot of love into the finished product, and I can't wait for you to see it.
But I need to ask for one more favor. Once you've read the book (or while you're reading it, we don't judge), if you could leave a review on
Goodreads
 and
Amazon
, it will make a huge difference to us. I'm told that once a book has 100 reviews on Amazon, their algorithm makes it much more noticeable to website visitors. So that's our goal: 100 reviews!
I can't thank you all enough. Sorcery for Beginners is my debut novel, and it exists because of your support. I hope you enjoy it!
mh