Jul 20, 2017
Friends, Readers, and Sorcerers All,
This week has been a bit of an emotional roller coaster. First, Sorcery for Beginners was placed on NetGalley to solicit reviews. For those who don't know, NetGalley is a website that gives out books to influential reviewers and readers for free, in exchange for honest opinions. Good reviews lead to positive word of mouth, which hopefully leads to sales. 
So basically, my little word baby that I nurtured for five years and tried to raise as a decent manuscript has just been dropped in the middle of Times Square on a sweltering afternoon in July. Was I worried how people would respond to my earnest, adorably doe-eyed creation? It's the Internet, you bet I was worried. 

But then a few hours later, less than 24 hours that the book went live on NetGalley, the Inkshares marketing department sent me this:
Amanda Scheel
 (Reviewer) has just reviewed Sorcery for Beginners. To add this review to the book page on NetGalley, click here: 
Rating: 5 out of 5 stars
Full Text:
I got this ebook arc copy for free from netgalley and I must say this is absolutely amazing! Fell into the world of magic and after reading this book, I didn't want to put it down, even when I reached the last word. Such an incredible book, any Harry Potter fan will fall in love all over again!
Additional Questions:Would you purchase this book for yourself or a friend? Yes
WOW. Amanda, I can't thank you enough. I know all the reviews won't be this awesome, but these words mean a great deal to me. The fact that someone I don't know enjoyed the book and finished it in ONE DAY is humbling and gratifying. As they say in E.T., I'm glad Sorcery for Beginners met you first.
Oh, and something else came in the mail yesterday: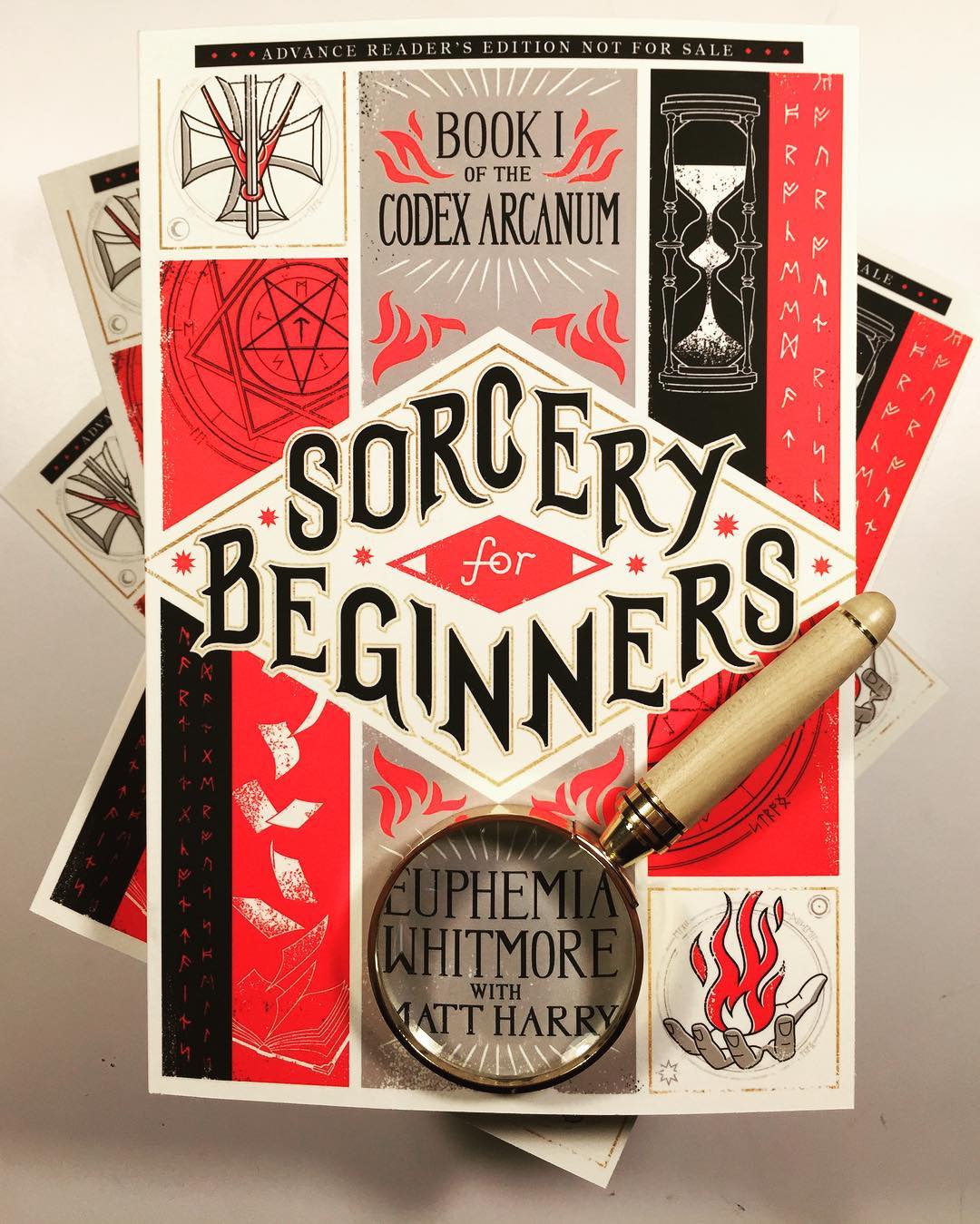 For the first time, I held Sorcery for Beginners in my hand! My first reaction was how weighty the book is. It has heft, y'all. I think it could stop a bullet. 
We have a couple more tweaks before we send the final final version to the printer, but this thing is real. It is coming your way. And no matter what kinds of other reviews come in, we're already bulletproof.
mh