Aug 5, 2016
What a day, dear readers.

I'm still learning to use these Inkshares tools, so please bear with me if you get weird repeat messages or some other, similar madness.
I have big news... Seven Days a Servant is now the number 10 book in the Geek & Sundry Fantasy Contest! Here's a pic of the page from a few hours ago!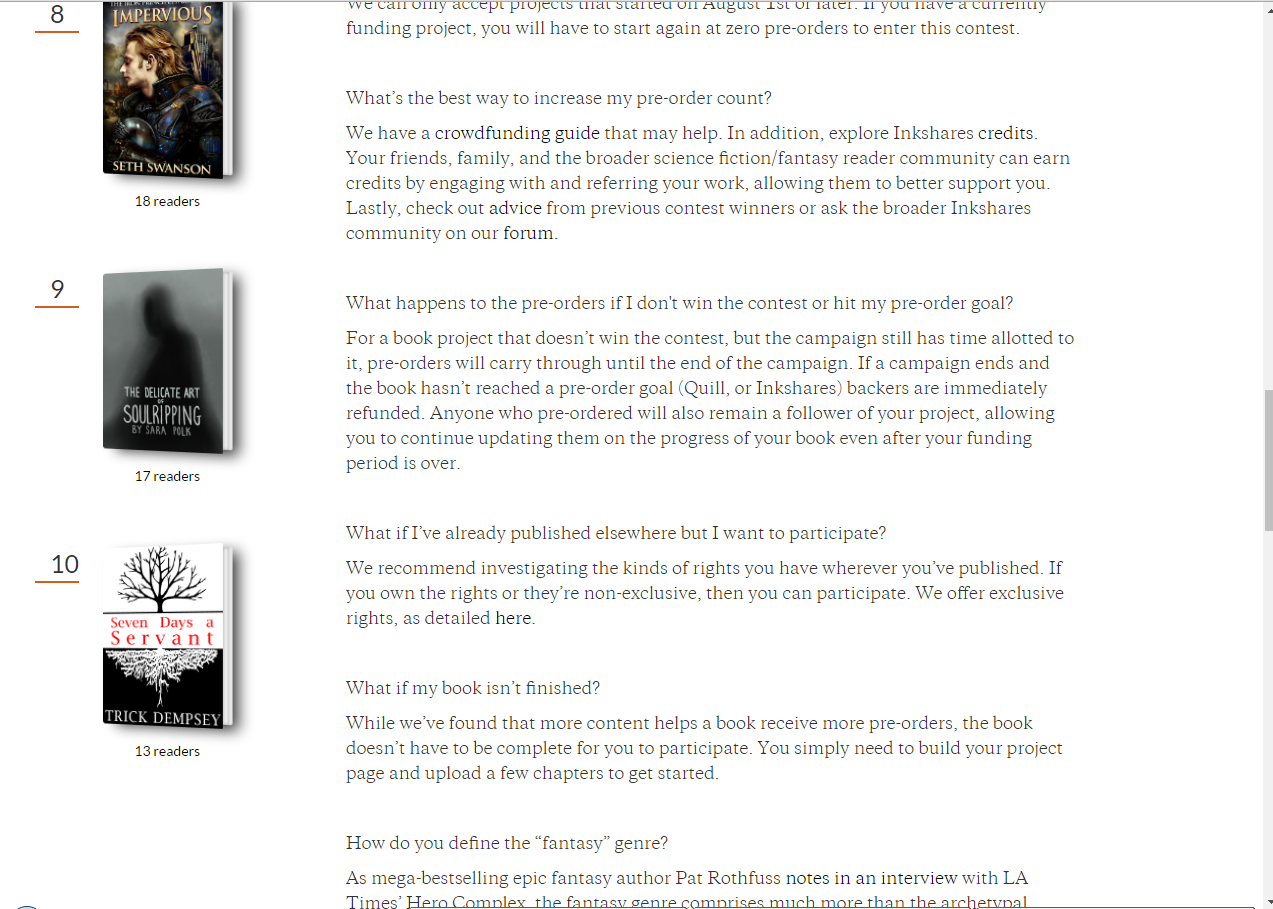 In the near future, I'm going to be uploading a few more chapters that are currently undergoing some copy editing. Also, I'm seriously considering a shift from the term "regulator" to "marshal" for the agents of the House of Justice. I read everything out loud, and Iskra Skala's title is a mouthful.

In the mean time, I've approached a number of bloggers to see if they are interested in covering the story. We're still a long way from the 250 pre-orders needed to publish, and I really want to get those signed copies out to all of you that ordered them.

To that end, I require your aid if you are willing. I need you to be fans of the project. I'll continue reaching out to people, but that's not nearly so effective as all of you reaching out as well. Blog about the project, post online, or tell a drinking buddy. I'm going to make sure there is plenty to talk about here, but I need your help finding willing ears to listen.

Thank you,

Trick Dempsey