Sep 16, 2016
Exciting news, Sadie Fans:
Your books are on the way! Hard copies have been printed and will be mailed to you within the next two weeks. They're beautiful! We received a few preview copies and wanted you to be the first to see. This book will become available October 4th because of YOUR support. You were the first to believe in this fun and inspiring candidate. We can't thank you enough. Keep reading to find out how you can help Sadie's campaign take off.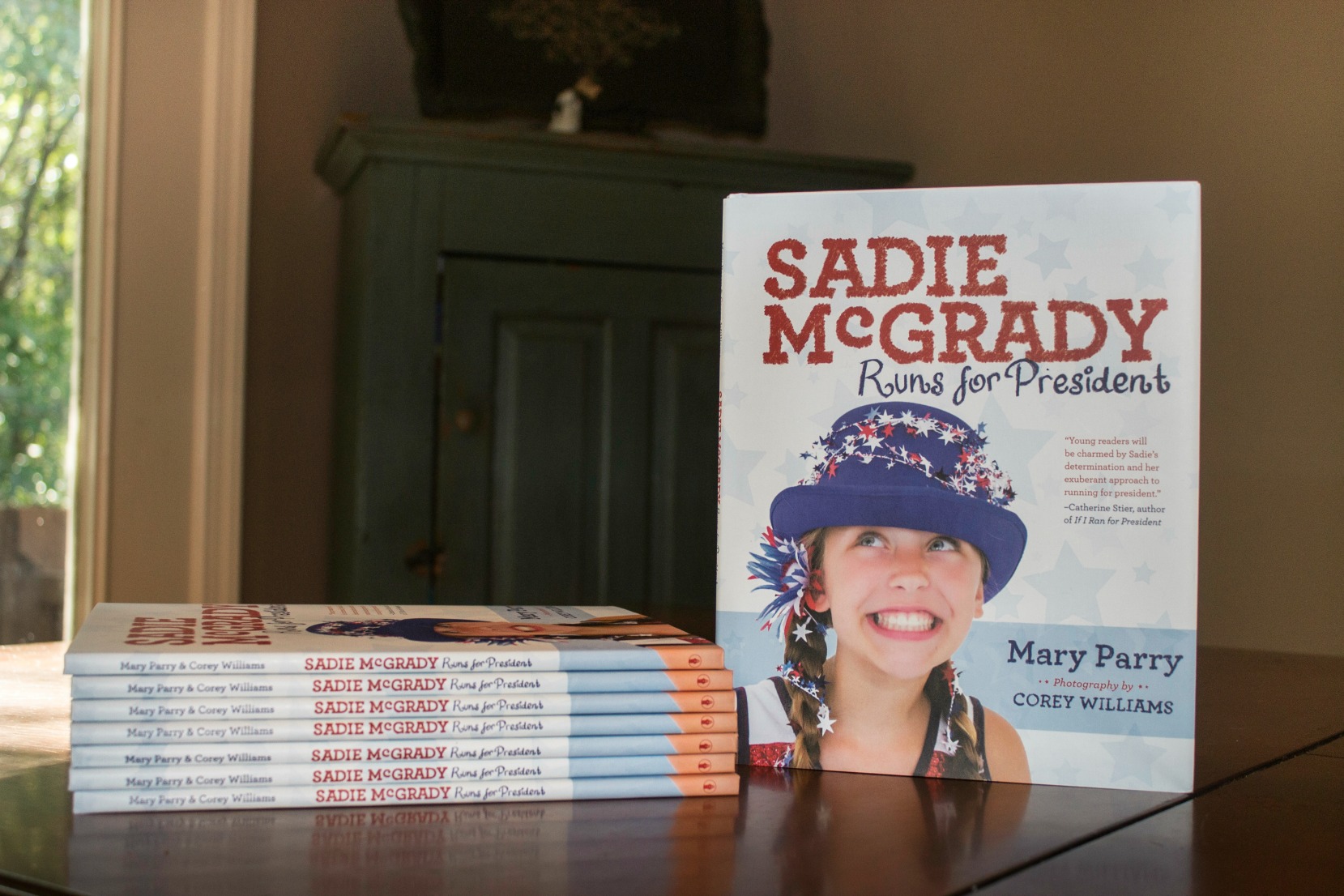 SADIE NEEDS YOUR HELP ON THE CAMPAIGN TRAIL:
1. Share our PRESS RELEASE with your contacts: media connections, librarians, teachers, bookstores - everybody!
2. Spread the word about Sadie's book launch campaign across the state of North Carolina. Dates and locations are in the press release and on my author website:  http://www.maryparry.com/media.html. You can also invite your friends using Sadie's FACEBOOK EVENTS - Chapel Hill and Charlotte events have been created. Facebook events for the other "campaign stops" are coming soon - keep checking back!
3. Ramp up the buzz about our candidate using social media. Take a picture of your books with your favorite little leaders and post them on Sadie's Facebook Page! Share our posts - leave us comments - we love comments! Tag your friends and let them know how much you love the book. If you're on Twitter, tag @Vote4Sadie and @Inkshares and include #Vote4Sadie.
I can't think of a better time to be talking about leadership and civic engagement with the next generation of leaders.
Thanks again for your continued support of our candidate.  Go Sadie!
Mary & Corey