Oct 19, 2016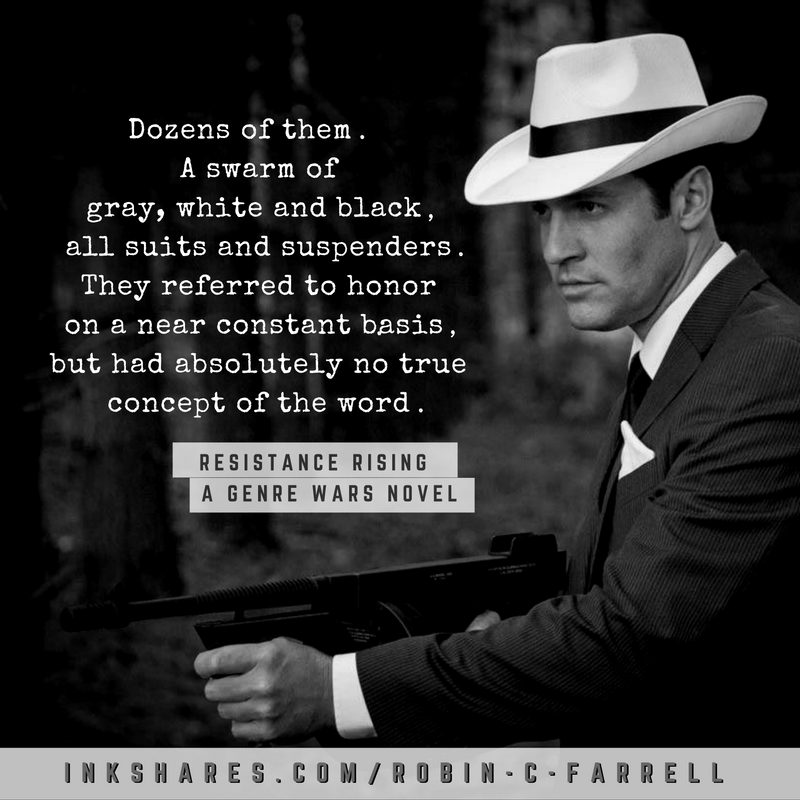 That's right: Mobsters appear in this novel and they are a force to be reckoned with.  
For those new followers of the novel, Resistance Rising began as a filmmaking competition, Genre Wars, back in 2012, and has been an ongoing adventure ever since.  Watch the unique journey here.
It was always a goal of mine to bring the gangsters of film noir into this story, all the way back at the start of the contest.  It's a genre that doesn't get showcased very often; especially not next to high fantasy.

The photo above was taken by DL Moody.  There are more photographs from this production day as well as the rest of our spectacle-filled production on the Genre Wars Facebook Page.
In other news: only ten days remain to pre-order a copy of Resistance Rising!
If you are a new follower (or have been following for a while now) but have not yet pre-ordered, I hope you will please do grab a copy before it's too late!
Cheers!
~Robin C. Farrell