Oct 11, 2016
Good morrow, fair readers!
Just a quick update to let you know that a new cover is coming!  The brilliant Annamarie C. Mickey has been working for the past couple of weeks designing a custom cover for Resistance Rising and I'm super excited to share it with you!
Check out Annamarie's work on her website, on DeviantArt, and on Twitter @ac_mickey.
A page devoted to the novel has been added to the Genre Wars series web site.
Check out the page if you haven't already!
Genre Wars Web Site  &  Genre Wars YouTube Channel
As ever, I am so grateful to all of you who are supporting this project and helping me see this thing through!   If you haven't pre-ordered, please consider doing so today.  If you have already, convince a friend, or leave a review.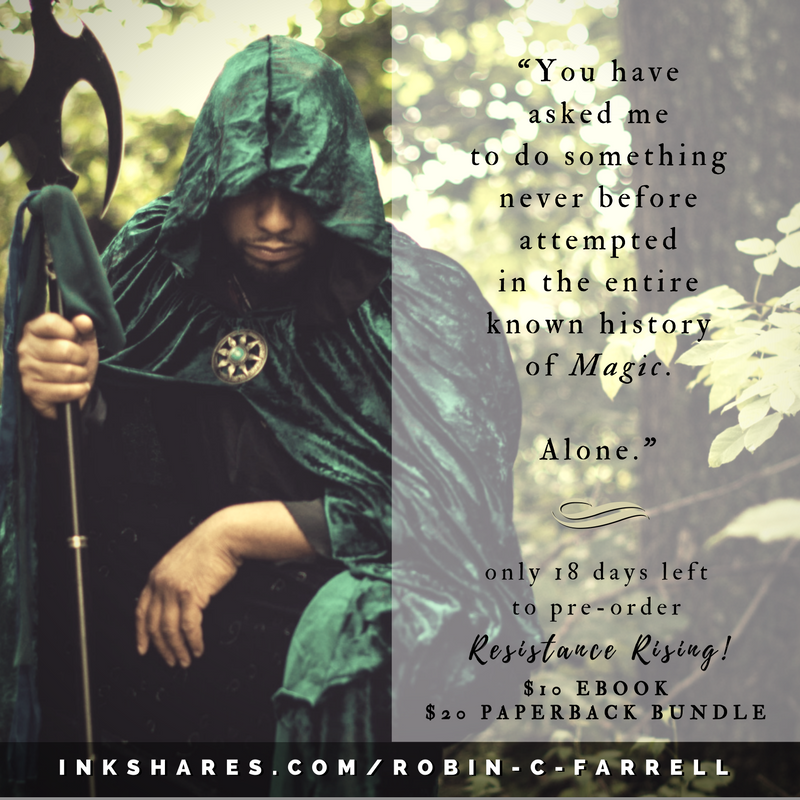 Thank you and have a pleasant day!
~ Robin