Sep 19, 2016
Salutations, friends!   Happy Monday to all, and to new followers, welcome to the Resistance!
Onto to the updates: this weekend I attended The Small Press Expo for the first time and had a blast, and discovered #Inktober.  I've never been much of a painter or drawer, but I'm gonna give this produce-one-ink-piece-per-October-day a shot with quotes from Resistance Rising.  If you aren't already, find me here, on Instagram, as I take up a new challenge, and to see more insights and character quotes, beats and moments from throughout Resistance Rising.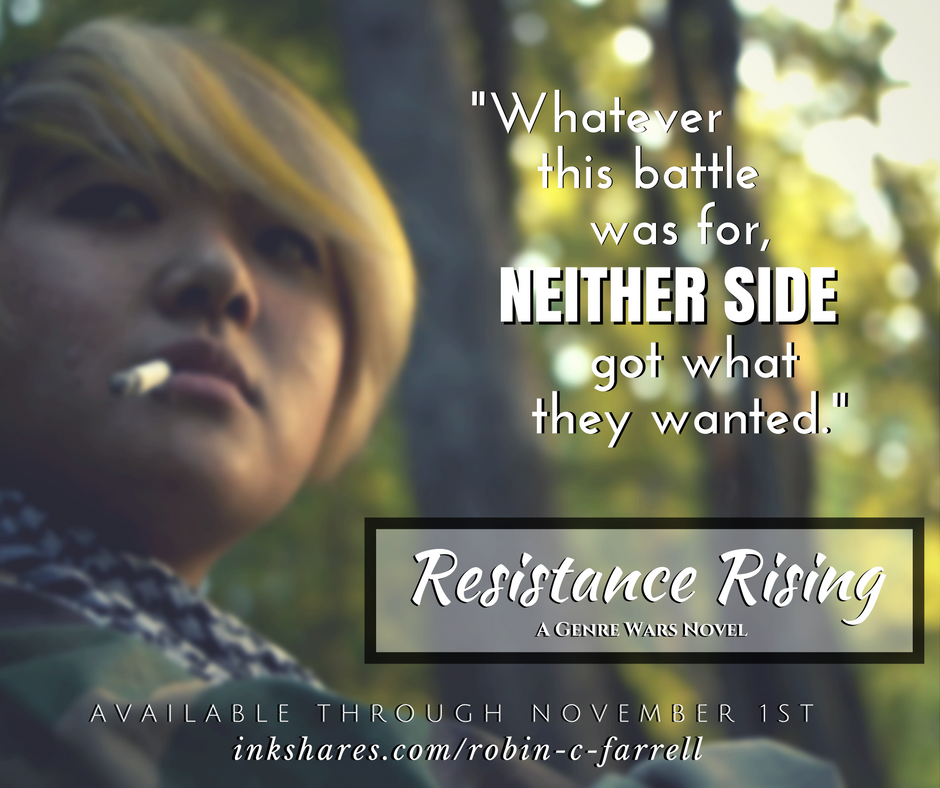 In the present scheme of things, I will be posting more chapters this week!   Also, if you enjoyed the audiobook-style recording of the prologue (take a listen here!), then rejoice, for more is coming, thanks, again, to Audible narrator, Benjamin Cairns.  Chapter One will be available this week...maybe more!
Looking further ahead, I will be on the move in the upcoming days and for those of you in the DC/Maryland/Virginia area, I would love to see you!  This coming weekend happens to be jam-packed with events for the book community in this area!  Starting on Friday, September 23rd, I'll be at Jirani Coffeehouse, located in Manassas, VA, for part of their monthly event, Spilled Ink, at which I - along with other writers and creatives - will be reading our work publicly.  In my case, it will be a segment from Resistance Rising to continue to spread the word.  If you're in the area, come out, say hello, and have a listen!
Then, there's The Baltimore Book Festival, The National Book Festival, and Fall For the Book, all of which have rockin guests and panels lined up this year.  I will be attempting to attend as many of those as I can.  Hopefully, so will some of you!
Thank you again for your support and interest.  If you're still on the fence about this book, I'll  be following this update with a bit more history about the project, which I hope will convince to make that pre-order!  If you've already pre-ordered, you can still help by leaving a review and/or recommending Resistance Rising right here on Inkshares.

Cheers!

Robin C. Farrell
Editor & Writer
DUO Media Productions
robin.c.farrell@gmail.com