Oct 25, 2018
Greetings, Adventurers!
It seems I completely forgot about #MuchAnch Monday this week in light of all the busy-ness going on. We're currently selling our house in favour of moving into a bigger one in a smaller community nearby, and that's kept us on our toes. 
Also... WE GOT A NEW KITTEN. Meet Mystery, our third fur-child. Our human-child is absolutely enamoured with him, as are we!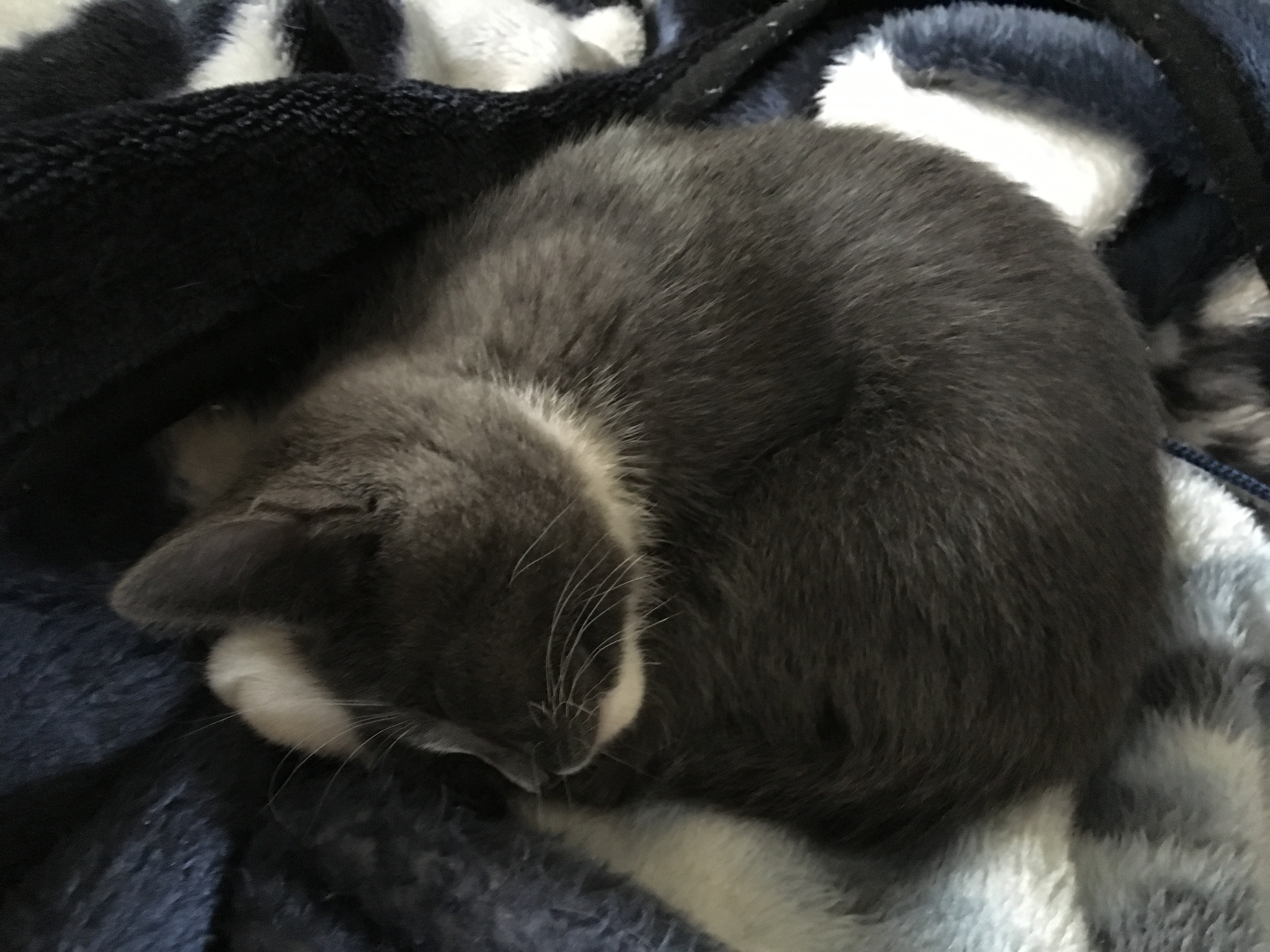 As such, I don't have any updates for you. I've been out of the house, cleaning the house, and doing just about everything but writing in and around the house. I haven't even been cooking and, unfortunately, a whole lot of takeout has been the go-to, so I haven't even put any new recipes on the blog--not even ones that are done! 

The good news is that this should all be over soon and I should be in a new space before long. I hope so! I have plans for an "office nook", and if you're interested, I'll keep you updated on the progress of that. 
In the meantime, please feel free to join me on Instagram @thepracticalescapist and on Twitter @ThePracticalEsc for updates. Please follow me on Insragram, because I'd love to hit 666 followers before Halloween... ;)
That's it for now, adventurers. 
May your travels be fraught with wonder and just enough peril to keep them interesting,
K. M. Cooper