May 13, 2020
Greetings, adventurers!
It's been awhile. How are you doing? During this strange time, it's my hope that this letter finds you in good health. 
Before I get too far into it, I'd like to introduce you to the newest addition to our household and the reason I've been silent for so long. Meet Baby Olivia, AKA "Snorlax"--secondborn of the Escapist household children. She arrived in early March and has been growing like an out-of-control little weed ever since. We're all doing great--her delivery was quick and easy--and we're all in love! It's definitely coupled with our global pandemic to make things chaotic, though. You can read more about that in my most recent blog post.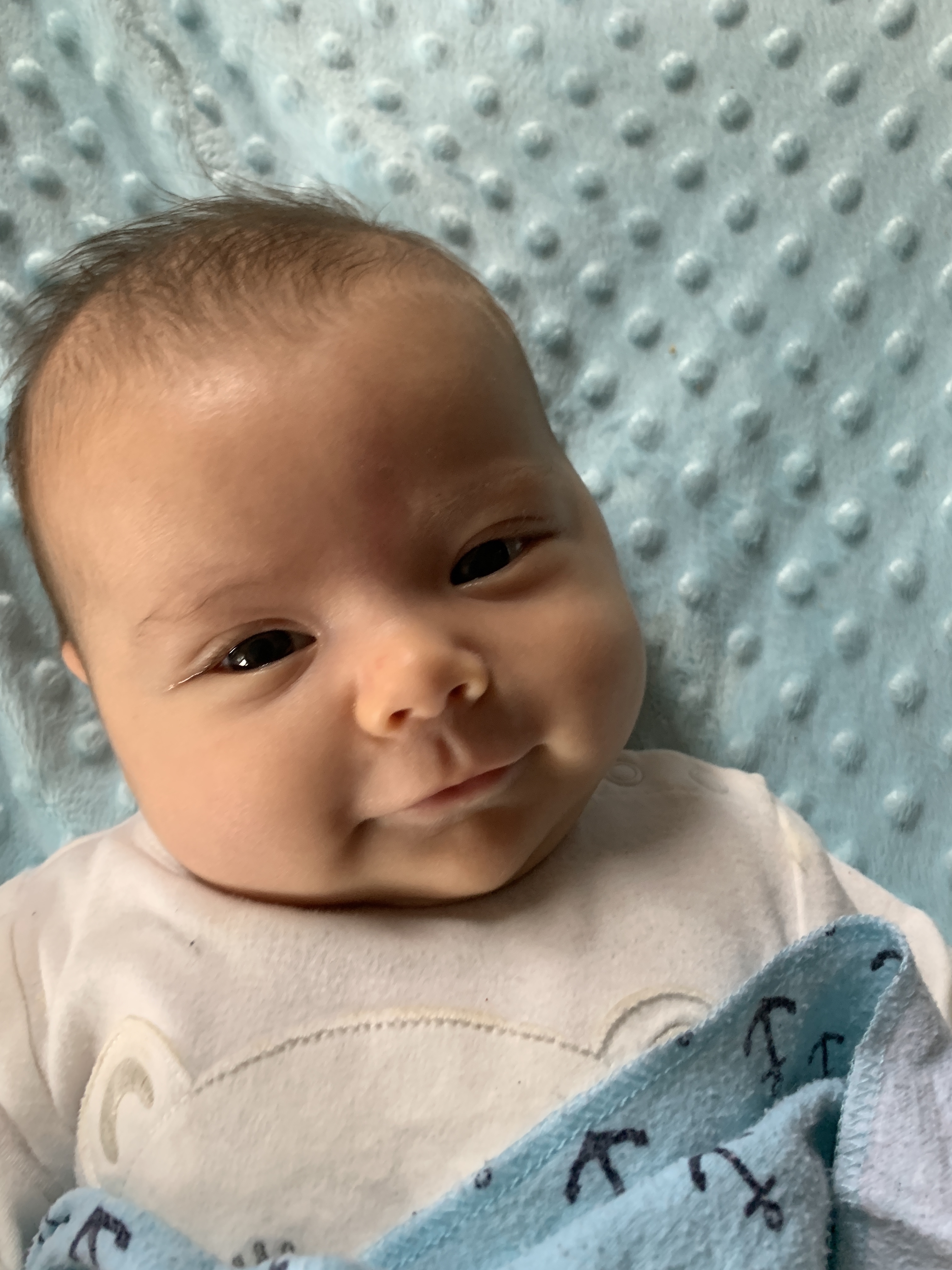 I have another small update for you. When last we checked in, I had been given the date of early April for Mushroom and Anchovy's production kickoff. However, as we all have seen, a lot can change in the span of a few months, and now we're deep into global pandemic territory. I reached out to the lovely folks at Inkshares and confirmed with them that production had been suspended for the time being--a decision I fully support. They are now hoping we can kick off production in July. I'm hoping to release another chapter soon--something I wasn't originally planning to do, but seems pertinent in times like these.

I've told you before that I've been streaming this past year and a half. I did take a break for a time following my daughter's birth, but I'm slowly getting back to it. Right now, I'm streaming Monday nights at 9:30 PM AT (8:30 PM ET) with low-key chatting and kitchen-cleaning streams. I'll be coming back to a partial cooking stream schedule in about a month or so.
I hope to be moving this newsletter to my website in the near-ish future. I'd love it if you'd sign up there! I plan on having monthly letters--nothing spammy, I promise--featuring a clip-of-the-month, updates, previews, stream events, and more. You can sign up on my website by navigating to the bottom of the page. I will still be updating with book-related information and news here, but everything else will move. If you'd like to keep up with non-Mushroom and Anchovy work, please do sign up on my website! A starting point for the newsletter will be gauged by level of interest.
Before I go, I want to take a moment to express my appreciation to everyone for your continued support while I take a step back. I have been really enjoying this time with my family and it's been nice not to worry too much about having to produce. Being productive is in my nature, however, so do plan to see things from me outside of blog posts in the next two months or so. I plan on trickling various content back in bit by bit, with an end goal of having all of my main ventures back by September. 
I hope to have more updates for you in the months to come. I'm not sure when the next update will be for Mushroom and Anchovy, but until then, may staying home be fraught with calm and as little peril as possible, for the time being.
Yours in adventure,
K. M. Cooper