Feb 4, 2019
Greetings, adventurers!
 Happy #MushAnch Monday!
I have no updates today—well, not really. I've been asked by a few people about the status of the book, so I took a few minutes to check in with the lovely folks over at Inkshares. They confirmed my suspicions—that they are backed up pretty far and that they still have a backlog before they even get to mine. Though I know this may not be comforting to you, please rest assured that the process is still underway and that Mushroom and Anchovy will come your way as soon as it's able! The good folks over at Inkshares are working hard to produce some beautiful books. 
Other projects are coming along nicely. I've been streaming regularly on
Twitch
and I've released one video, so far, on my
YouTube channe
l. Keep an eye next week for a special Valentine's Day video. And, as always, take a look at
my website
for lots of free content. I have two new blog posts since the last time I updated, and more on the way!
That's all from me this month, folks! I leave you now with a picture of all three cats in one spot. From left to right, we have Rusty the ginger cat, Pansy the tabby, and Mystery the smoky grey tuxie.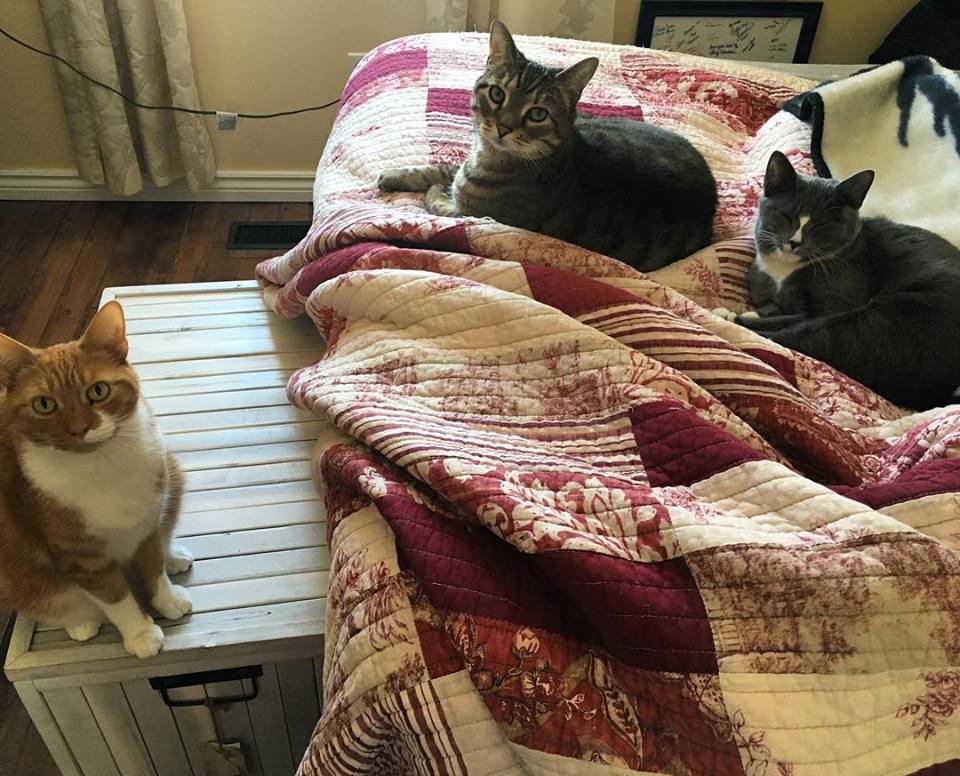 May your adventures be fraught with wonder and just enough peril to keep them interesting,
K. M. Cooper