Jun 27, 2017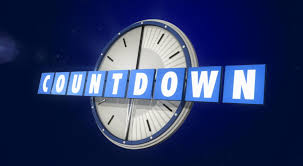 This is it! We are in the final day of the Nerdist Sci-Fi book publishing contest on Inkshares.
I want to again thank everyone who has pre-ordered Mission 51 and brought us this far. We are still in the running and it's all because of YOU!
The contest officially ends tonight at 11:59 PM, Pacific Time, so we have about 19 hours to try to stay in the top three and win a FULL publishing package! This includes heavy-duty editing services, production, marketing, and distribution!
Here is where we stand on the leaderboard which as you know has been HOT with activity this past week:
245 for the contestant in 1st place
236 for the contestant in 2nd place
220 for our Mission 51 in 3rd place
206 for the contestant in 4th place
The top three get the same prize. Fourth place gets nothing! All we have to do is stay in the top three!
Contestants are measured by the number of individual people who place a pre-order.
So this is it! If you haven't yet pre-ordered your ebook or signed copy, this is your chance to do it and help us win a fantastic publishing deal!
If you have, I simply can't thank you enough! It has been an amazing run so far and YOU are the ones who have made it happen! If I can ask one last thing is to try to find another pre-order somewhere in your list of fabulous friends and family. Let's launch Mission 51!
THANK YOU!!!!!! :D
Peace!
Ferd
https://www.inkshares.com/books/mission-51