Mar 28, 2017
Hello everybody!
Apologies for the radio silence.  I owe you all an update on KILL CREEK, so...here it is!  The editing process is going well and I couldn't be happier with the experience.  The Inkshares team has been insanely encouraging but also willing to push me to make this book as strong as it can be.  Their notes are smart and specific and always in the interest of making my story better.  I love the changes and feel you're going to end up with a very cool, very scary, very satisfying horror novel, a book I hope you'll enjoy and feel confident recommending to others.
Which brings me to my next bit of news: KILL CREEK will be published in October of this year!  That means paperbacks and/or ebooks will be shipped to those who pre-ordered during my fundraising campaign (a million thanks to you).  And my book will be available to the entire world via on-line booksellers and actual holy-crap-they-still-exist bookstores like Barnes & Noble.  Inkshares is backing this baby 100%, and I'm very excited to be a part of the team.
I also wanted to share the new cover art with you.  I think it perfectly captures the creepy, elevated haunted house story I've written.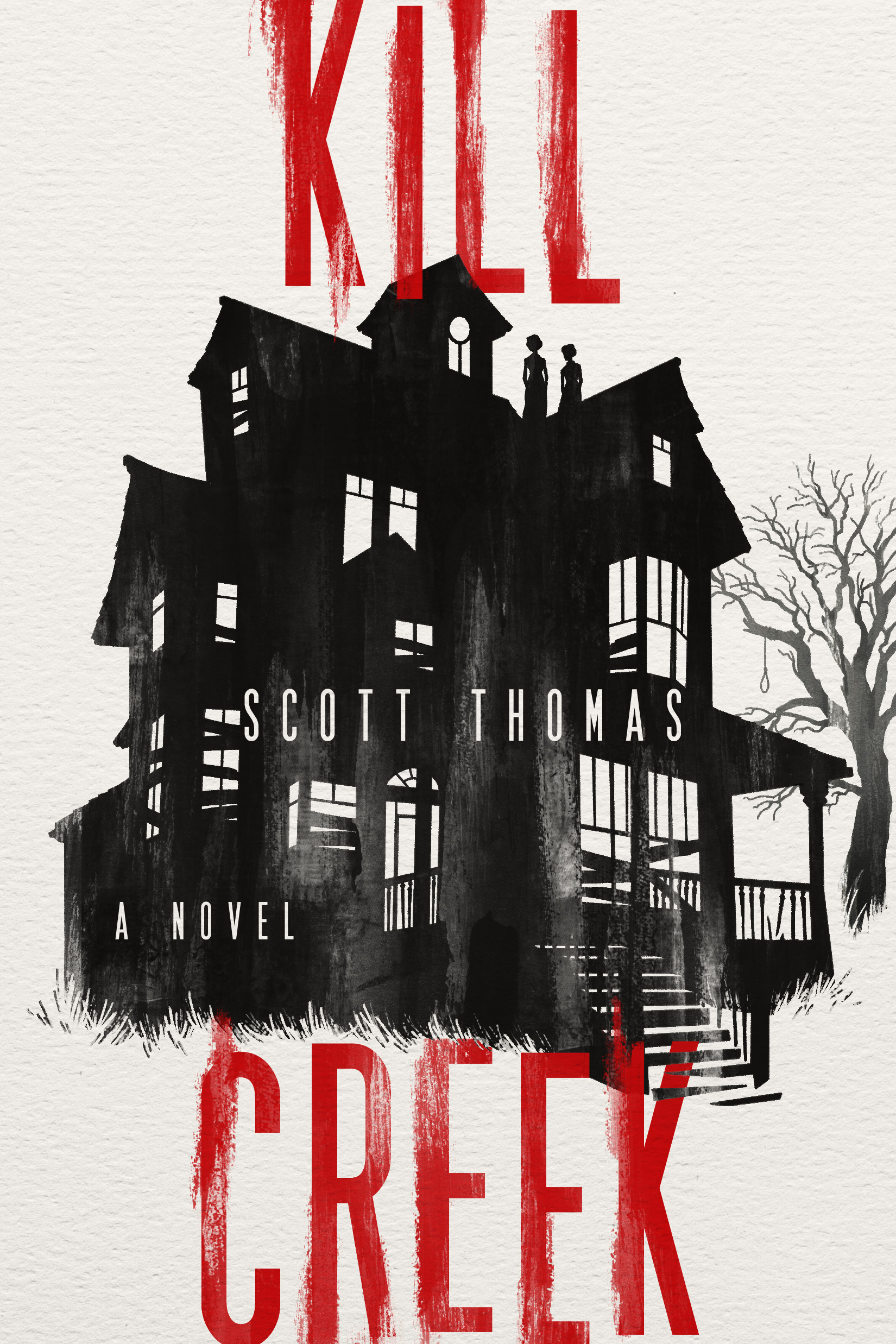 Thank you SO MUCH for your support and your patience during this process.  October will be here before we know it!
Best,
Scott Thomas