Jan 22, 2020
Hello Friends! 
I hope your holidays were happy and that you are crushing your 2020 goals! 
My 2019 goal was to finish my recent draft by Octo-vember. I did manage to finish by Dec 4th. 
I then sat on it for a few weeks before re-reading it from start to finish. This may have been my undoing. 
After much fiddling, I finally turned it over Monday night. It's in the queue!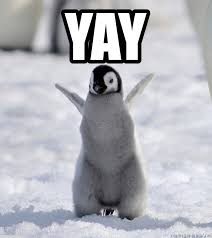 Thanks for continuing to stick it out with me,
Meghan Godwin