May 22, 2015
Happy "Pub" day to us!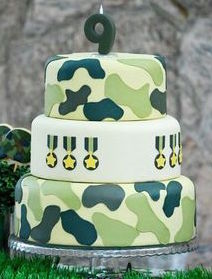 Yes, today is the "official" publishing day for "Blasted by Adversity: the Making of a Wounded Warrior."  If you're receiving this email, then you were a BIG part of getting us here.  We're also celebrating an "anniversary" of sorts.  It was one year ago this weekend that Julie was introduced to Inkshares' publisher, Larry Levitsky.  We are especially grateful to Larry and his team for believing in Luke's story and providing the guidance and encouragement we needed along the way. 
If you've received your copy of the book, and you backed us at the Grand Patron level ($100 or more), be sure to look for your name inside the back cover. And if you've read the book, please consider giving it a review on Amazon or Goodreads.

The e-book is available and you can order the book through Inkshares or virtually any bookseller.  Stay tuned for book signings in Tallahassee, Stuart, FL (Luke's hometown), Palm Beach and New York City, plus links to media interviews.
Again, thank you for being a part of the story behind, "Blasted."
Luke Murphy – www.LukeMurphy101.com 

Julie Strauss Bettinger - www.JulieBettinger.com 

Blasted by Adversity: The Making of a Wounded Warrior