Congratulations!
The Top 3 are in!
Guest Judge's selections coming in the New Year!
Announcing the Judges!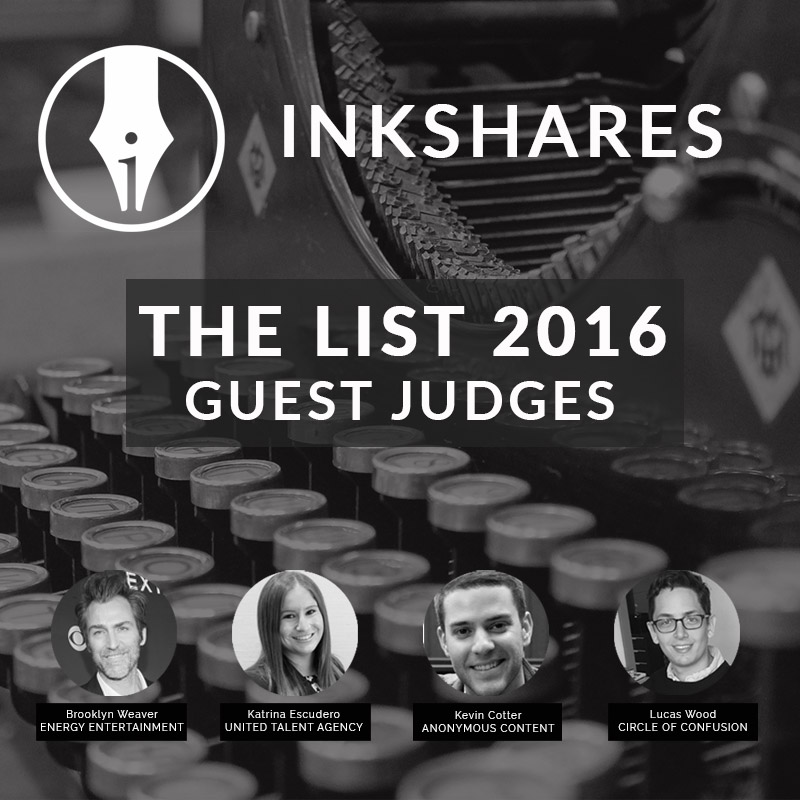 We're excited to announce what we hope will become an annual Inkshares tradition. The List.
Each year in Hollywood, industry insiders vote for the best unproduced screenplays of the year. The list of nominees forms the The Blacklist, which was originally established (and is still operated) by Franklin Leonard. Past nominees include Argo, Slumdog Millionaire, The King's Speech, Juno, Spotlight, and The Revenant, just to name a few.
Revisiting amazing stories that may have gotten lost in the melee is important to Inkshares. Accordingly, we're excited to announce our own version of The Blacklist—simply The List, because we couldn't decide on a color.
The 2016 List will form the basis for the final contest of the year, focused on the top-voted projects that haven't reached full Inkshares. This includes: drafts that have not yet gone into funding; Quill projects that haven't reached 750 and also haven't gone into production; and still-funding projects. As it's the final contest of the year, projects that are funding in another contest are eligible as well.
We collected and tabulated votes from funded authors, producers, and the Inkshares staff. The nominations are in, and presented below. The three books with the most unique pre-orders on December 31st will be selected for publishing.
And to add an additional level of excitement, there will be three Guest Judges, to be announced on December 1st.

Yes, really. Each of these judges will be able to select a book for publication—including a book outside the top 3, so as many as six books may end up being selected. We know, it has us too all like:

Jokes aside, this has been an amazing year at Inkshares, with strong successes—from starred reviews to six-figure TV and film deals—for new author voices. We're excited about The List as an amazing way to work hard in the last six weeks of the year.
Cheers,
-The Inkshares Team