THE DARK MOUNTAIN is available now!
On paperback and Kindle formats!
** Get an AUTOGRAPHED copy **
Buy the Paperback edition direct from my Ebay Store
Or
On Read for $0.00 with Kindle Unlimited:
Read on Kindle Unlimited or buy for $2.99
Also
On Amazon:
Buy the Paperback edition
On Barnes and Noble:
Buy the Paperback edition
On Book Depository:
Buy the Paperback edition
Also available worldwide at various online retailers!

The Dark Mountain mixes childish wonder and sinister essence, making this book an exciting psychological trip that leaves readers questioning childhood, innocence, adulthood, and the dichotomy of good and evil.

Themes include: overcoming depression, unearthing repressed memories, and facing your demons.
My goals: I always hoped this book would save a life. To show someone that the dark energy of depression can be used against itself to create something positive.
Also, I always had the idea that events from the early chapters would become more meaningful near the end, resurfacing like forgotten memories. I imagined I could recreate the experience of remembering a repressed past for readers who've never experienced such things.

Accolades:

Freelance Editor Liz B. of EB Editing writes:

About the Genre -

"This novel is somewhat reminiscent of Stephen King's "It," a novel about now-adults who must learn from their child forms to save themselves from the darkening evil that constantly threatens their lives. Thus, I would likely place it in a similar genre: contemporary horror, perhaps, or more generally supernatural fiction or science fiction."

About the Dialogue -
"I love the dialogue in this manuscript, plain and simple…Page 139 [Chapter 8: Tyler Border and the Rope Tree] is one of my favorite instances of dialogue in the manuscript—the nonchalant, carefree, somewhat detached dialogue is incredibly realistic and reflects the characters very well. I don't have much else to say about this category except that every piece of dialogue in this text was interesting to me and helped to develop the characters, something that I really appreciated."
About the Ending -
"I do feel like the author tied up a lot of loose ends in these pages and the text is organized like much of the story. I do like that the ending is happy…and that it provides closure for readers to be satisfied with the outcome."
In Summary -
"[The Dark Mountain]…has a happy feel to it, but beneath its surface lies a more sinister, darker theme that is fascinating to readers who like a good psychological twister or thriller in general. The concept of a man so consumed by his own mind that it begins to change his perceptions of things until he conquers "the mountain" inside of him is fascinating, as is how nearly every event in the manuscript connects with the time lapse and alternate worlds this author creates.
"I've never quite critiqued a book like this, with such use of intricate plot lines and symbolic meanings, and I have to say that it was extremely refreshing. The uniqueness of the plot, dialogue, and the relatability of the characters all drive this story forward, and the setting detail helps to increase tension and conflict throughout."
Professional Editor Catherine York of CritiqueMyNovel.com writes:
About the Horror Aspects -
Great job...with the scare of Creach growing too big that he almost crushed Mikey [Chapter 6: The Creature Inside].
When Mikey is in the tunnel [Chapter 7: Into the Veins of the Island], there are moments of confusion...but otherwise, it was an enjoyable read. You did well with showing the claustrophobic aspect once he goes into the rift to find the source of the mysterious voice.
About the Psychological Aspects -

"I enjoyed the descriptions...when [Michael] is having his illusions. You kept readers deep in his perspective with his experiences and reactions. Great job!"
About the Pacing -
"I do appreciate that the story is ramping up toward the climax. And you write well enough to keep me wanting to read..."
Use of Symbolism:
One thing I figured out early on, is that many of the themes used in my novel are kind of depressing. Typically, readers don't really want to experience books with downer stories and sad endings (at least I don't). Also, the subject matters of depression and mental health illness can be controversial for some. So instead, I decided to use symbolism to represent things that can be tied back to real life—only these things are much more cool! Like how fighting an epic, dark and evil mountain is far more interesting, than say, gaining confidence and self-esteem by partaking in group therapy sessions. Here's a few examples…
The Mountain = Depression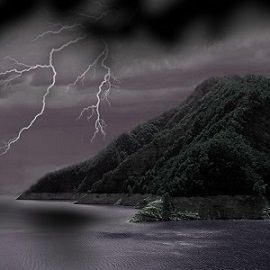 The closer the Mountain gets to the island, in sense, the closer to succumbing to depression Michael Conall becomes. Allowing that to happen, well, is like letting it win. It's like giving up. Michael must push back the darkness by finding strength within.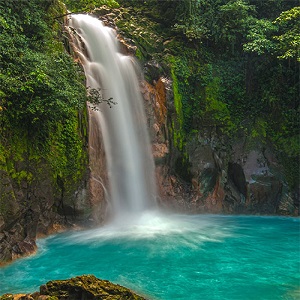 The Island = Dissociation
The desire to "disappear" and to escape to a better world is a big part to how some people--especially children--deal with turmoil in their lives. The island in my story physically represents this phenomenon.
The WINGS = Awareness / Acceptance / Empathy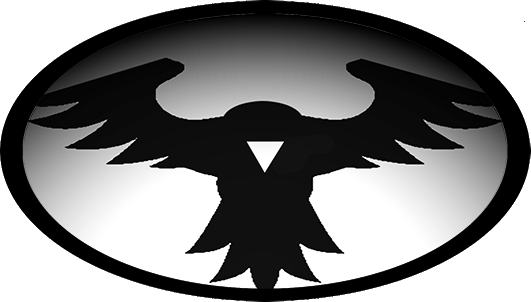 One of the main "powers" that Michael Conall achieves in this story, is the ability to see into the story of people and physical things. He opens his mind, "spreads his wings" so-to-speak. This new way of being is embodied in the Wings, an actual physical artifact that Michael possesses as a child and then again as an adult.
The WASTES = Emptiness / Denial / Apathy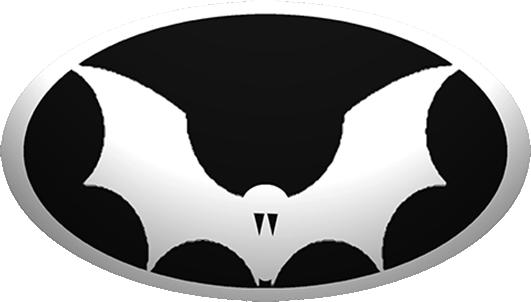 One of the main "distractions" to Michael achieving his goal is the act of closing his mind, or denying his fate, so-to-speak. This is a different way of disappearing, and could eventually lead to the Mountain winning. The Wastes, in essence, is the antithesis to the Wings. It is a drug that Michael Conall uses during his time as an adolescence.
About the Author: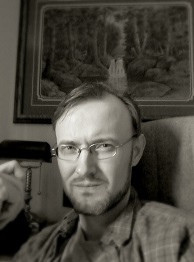 M. Robert Randolph was born in Utah and grew up in Rhode Island. He graduated from Middle Georgia State University, as it is currently known, with a degree in Information Technology focusing on Multimedia, Graphics, and Arts. He currently resides near Washington D.C. where he regularly enjoys the museums and nearby National Parks for leisure. The Dark Mountain is his debut novel.
M. Robert Randolph would like to thank Inkshares and its community of readers and writers who supported over the years during the development of this novel. Thank you.