To Live and Die in Avalon is a retro-futurist pulp space opera inspired by sixties spy novels and classic science fiction serials! It's James Bond meets Buck Rogers!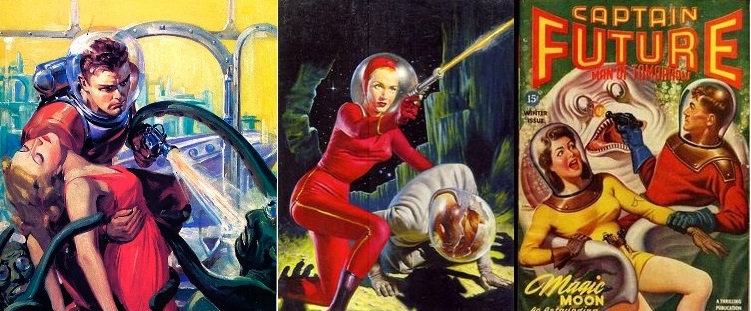 Synopsis:
For five peaceful decades, the remnants of the human race have resided on Avalon, a massive utopian megapolis on the Moon. A benevolent race of beings, called Aetherians, relocated a quarter of the planet's population to their new home after the Earth was rendered uninhabitable by a mysterious terrorist force on New Year's Day 1970.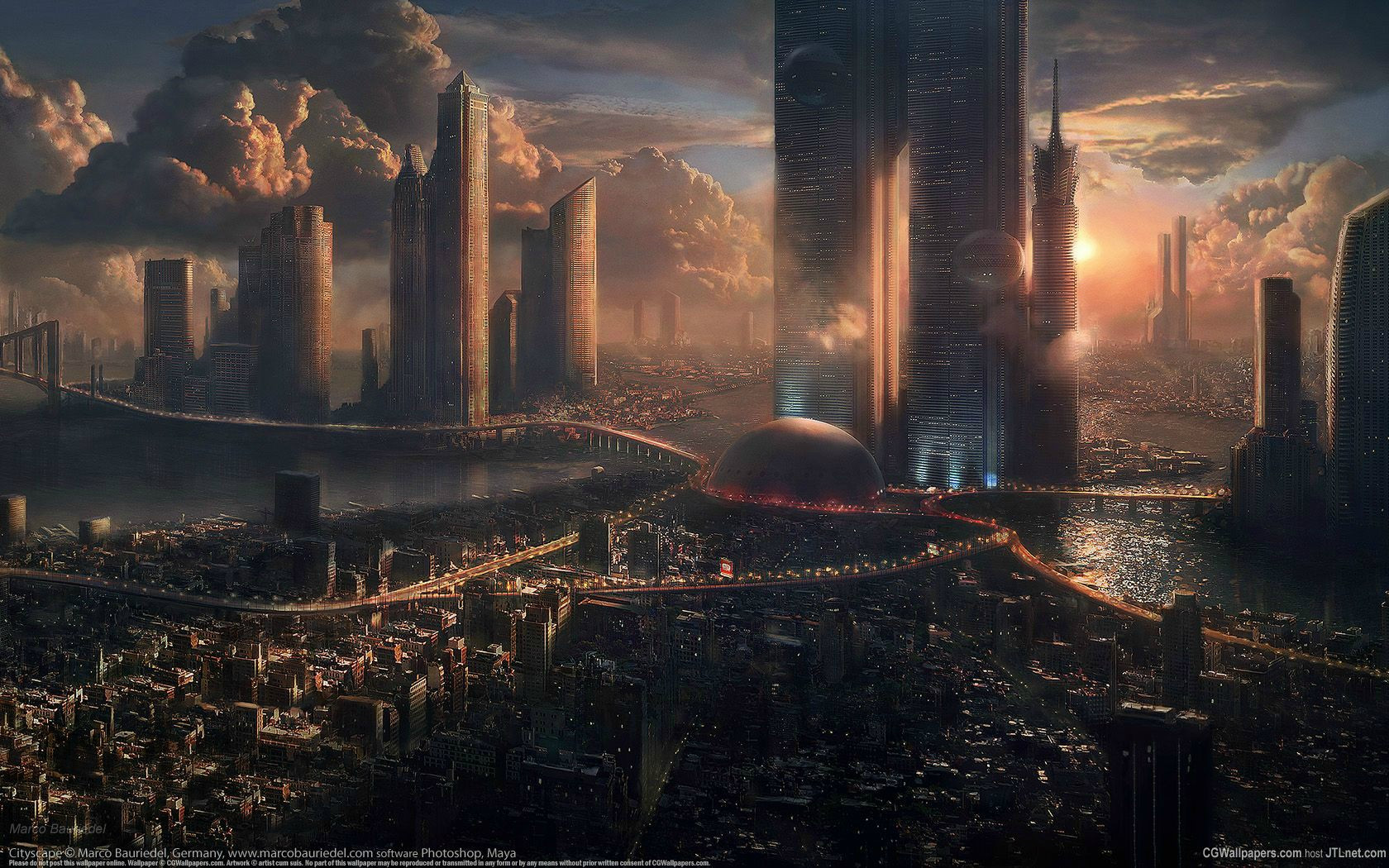 Penny Thorne was the Avalon Intelligence Service's best agent, until her former mentor betrayed her and caused the death of one of her loved ones. On what is to be her final mission, she rescues Dr. Natalie "Nita" Baxter, a scientist that was cryogenically frozen mere months before the end of the world. When Penny finds out that her former mentor, the cold-blooded Eric Vexler, along with the militaristic anti-alien empire of the Sons of Mars are relentlessly pursuing Nita, she finds herself on a path toward vengeance.
Nita discovers that she has the uncanny ability to manipulate Avalon's alien technology. Penny deduces that the Sons of Mars want to use her in a plot to turn the populace against Avalon and legitimize themselves as a galactic superpower. Along with her plucky A.I. assistant LOLA and her blue-skinned alien co-pilot Ian, Penny and Nita attempt to unravel the Sons of Mars' plans in an adventure that spans half the solar system. From the toxic wasteland that was once Earth, crawling with fanatic cultists and malfunctioning androids, to the clandestine orbital shipyards of Mercury, ancient alien ruins on Mars and Venus and even the dark underbelly of the seemingly idyllic Avalon.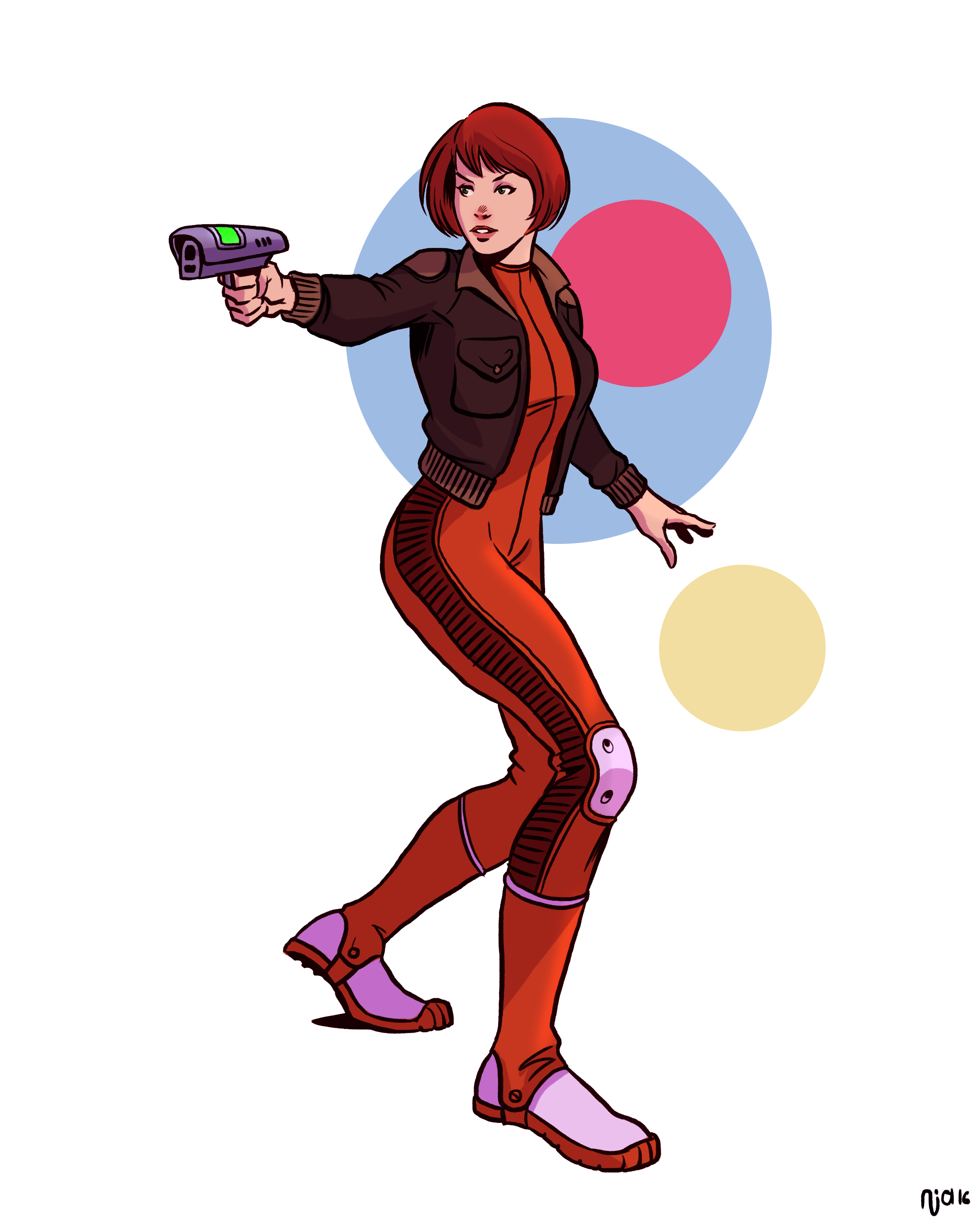 (commissioned artwork by Nathan Anderson (http://www.nathanandersonart.com/)
Alien gangsters, assassins, rogue androids and superspy intrigue set in a swinging sixties sci-fi galaxy, full of action, adventure, witty dialogue and melodramatic A.I.'s (and that's just the first few chapters).
About the Author:
Jason Chestnut has been writing for most of his life, publishing science fiction short stories online as well as a brief stint as a freelance technology journalist. He lives in Asheville, North Carolina with his wife Shannon, their two kids and lazy pug. To Live and Die in Avalon is his first novel.