*Special Note: Remember that if you pre-order and we don't meet our publishing goal, you will be refunded the full amount! For those of you new to Inkshares, click the READ tab above for the sample chapters!
THE RISE AND FALL OF GODS & HOUSEWIVES By Zachary Sergi
Miles, a failed director, goes to work as a producer on a Real Housewives of New York type show, where he falls under the spell of the show's glamorous socialite matriarch—and eventually learns that reincarnated gods live in secret among the ultra-wealthy. As his 30th birthday approaches, Miles falls out with his clique of gay friends and falls into a cult of would-be young gods—and must decide if he wants to be mentored by the self-proclaimed reincarnation of Zeus and her modern pantheon of housewives, or if he'll take her place by taking her life. (American Gods meets Unreal)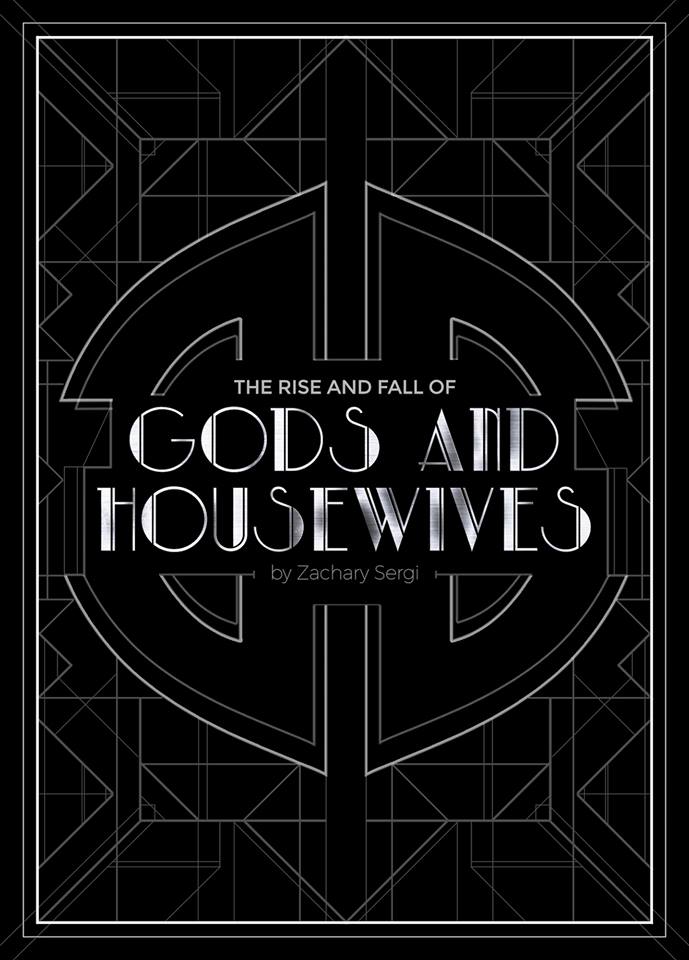 Cover by Alexandra Tagali
About Zachary Sergi

Hello Inkshares! I'm Zach, and here's the basics about me: born & bred in New York City, studied writing at the University of Pennsylvania, and living in Los Angeles where I write for TV and also two Interactive Novel Series (yes, that means Choose Your Own Adventure). More on those below...
But in the meantime, I'm a lover of novels like American Gods and reality TV shows like The Real Housewives. I wrote a novel that combined both, with a dash of super heroics. Hope you enjoy!
Heroes Rise and Versus are the popular Young Adult Novel Series written by Zachary Sergi and published by Choice of Games. Written in the style of classic Choose Your Own Adventure novels, the reader's choices control the story (and include choices to customize a main character the represents diverse gender identities and sexual orientations). It's entirely text-based--without graphics or sound effects--and fueled by the vast, unstoppable power of your imagination. A new generation of readers (over 200,000 books sold) has already discovered both series on their cutting edge platforms, leaving thousands of 5 star reviews, forming a fervent social media community and generating vivid fan art and fiction.