Aug 20, 2017
Hi everyone,
This weekend I had an amazing event at Austin's Book People. Each book store I've visited thus far has exemplified the unique literary flare of its city, and Book People did not disappoint. The highlight, for me, was receiving a watermelon carving of The Punch Escrow's cover. I sent it to M.S. Corley, the cover designer, and he and I agreed that we should have shipped all the books with watermelon rind covers in lieu of foil. Unfortunately, this was not a stock option offered by our printer.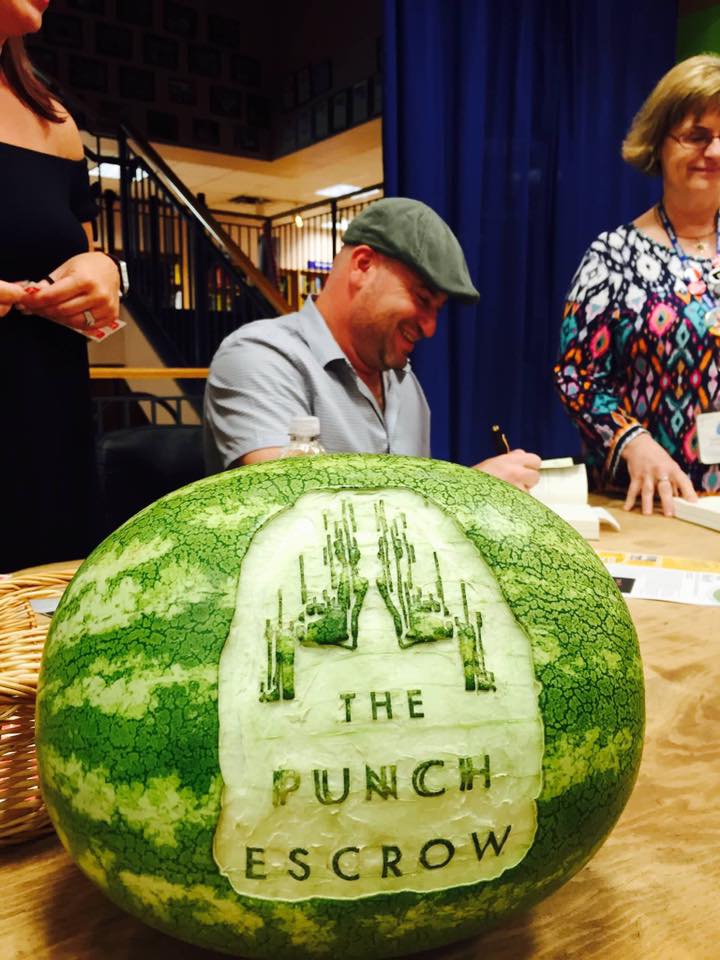 Many of you have been asking me about the "secret" chapter. I am very close to releasing it to you. I have every intention of keeping my word that, as soon as we hit  101 reviews on Amazon, I will send a special out-of-band reader update containing the "secret" chapter. In the mean time, with the help of my friend and 22nd century legal expert Jay Wolman, I'm taking this opportunity to "clean up" some of the future legalese. There are 727 of you on this distribution, only 26 of you who haven't yet need to post a review on Amazon, and the "secret" chapter is yours!

Also! More exciting movie news is forthcoming this week. I am sworn to secrecy (sorry for being so clandestine lately), but the news should be public on the early side of the week (I hope!).  
Peas,
Tal