Nov 11, 2017
It's not often write-in votes amount to anything when it comes to awards and elections. The most popular victor of such an outcome is Boaty McBoatface, but maybe it doesn't have to be that way. I was going to send a follow-on email thanking you all for your write-in efforts, except YOU TOTALLY DID IT! The Punch Escrow is now a semifinalist for the best science fiction book of the year in the Goodreads Choice awards. Thanks to each of you for donating 4.8 seconds of your time and writing in the name of my book. As you can see, we made it into the semi-finals. That means The Punch Escrow is already recognized as one of the 20 top sci-fi books of the year!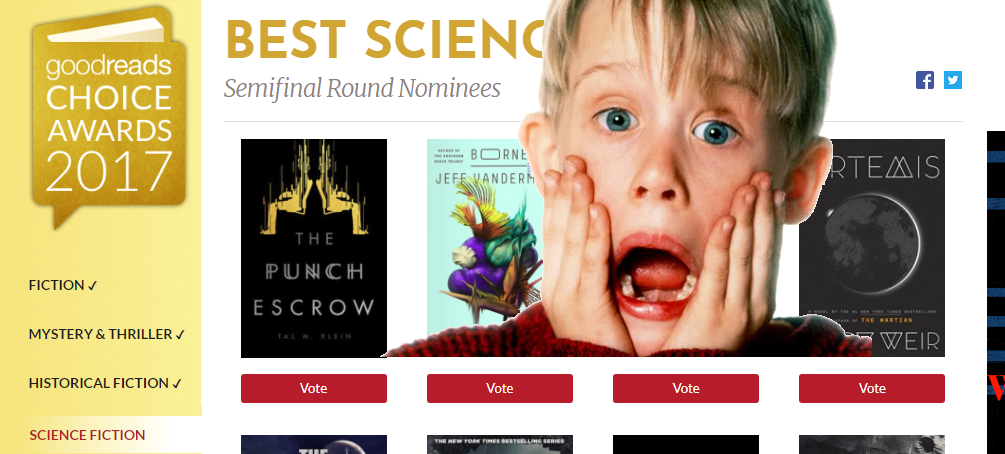 Now, I have but one last favor to ask of you. As you can see, we're in the semifinals, which means I need your vote again. BUT—I only need 1 second this time. You see that vote button under The Punch Escrow? Just click it, and you've done your part. It's so easy to make such a big difference!
Thank you so much—this whole journey has surpassed my wildest dreams. I have no idea what happens next!