WHO, WHERE, WHAT & HOW?
Who am I and Where the heck does that name come from?

Small town Florida born and bred, New York City embraced, I'm a Kenyan American who has been in love with all things mythical since the sunset of my formative years. Hence, speculative poetry and fiction are my chosen avenues. I simply love a good mash-up.
My first name literally translates to "born of ashes" - possibly why I fell in love with the concept of the Phoenix, both bird and comic book variety entity.
As a poet, I've been published in several online journals and one print journal (Science Fiction Poetry Association, Vol 38, Issue 2). The name of the piece is "Fragments".
What is "The Northern Divide"...?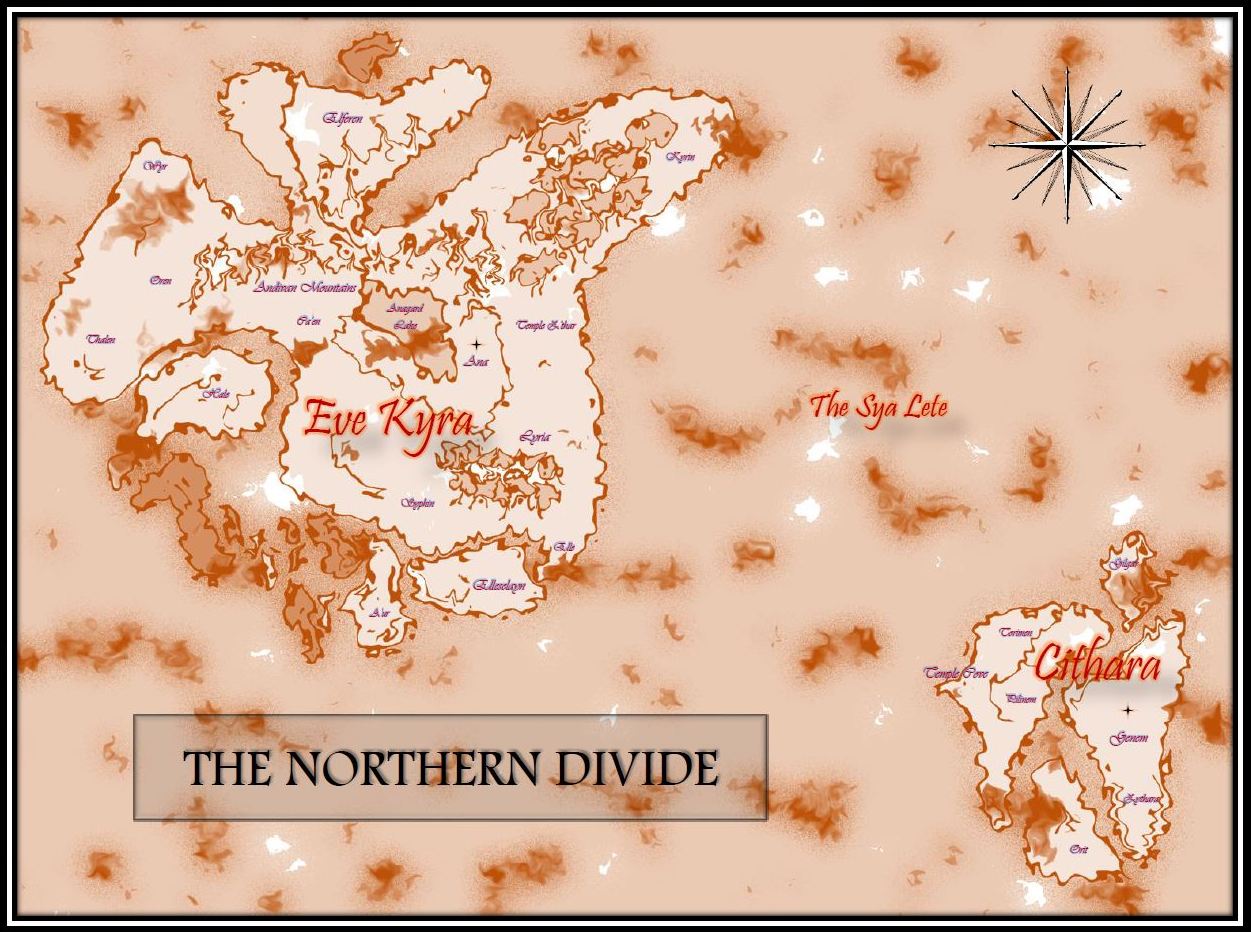 Disclaimer: I hate spoilers. That being said... Apologies, but the concept of the Phoenix will not appear in the scope of this work. (phewks)
So, then... what? Just... dragons? Goodness me, no. Part of what has driven me to continue chipping away at this epic was the chance to delve into a wide range of myth and folklore, not just what's staple. Hopefully what I've learned over the years has helped me to properly try my hand at mythopoeia in the style of the greats.
I began penning this manuscript over a decade ago. As I've grown older, and some suppose wiser, the story evolved to incorporate more than just high-fantasyesque imagery that would transport the reader across the foreign geography of another world. It became a true coming of age story (partly, somewhat my own), interspersed with dark folklore and a subversive kind of social commentary

—

relevant in this world of ours, not just the invented realms that have been knocking around in my brain for years like a ticked off satyr.
This is meant to be the first installment of an infinite number of intricately crafted works. Kidding. But, truth be told, it is meant to be the first of nine books set mainly in the "Elemental Realm".
How can you be of assistance?
Follow along, if you would.
I'm all about pushing the boundaries of lyrical expression, weaving together words that don't generally see the front or tail end of each other. Speaking two languages other than English has shaped the cadence of my writing in interesting ways. But, the work needs to be broadly understandable in order to get my point across. So, where my cadence doesn't quite mesh with what seems to be the normal mode (and messes with readability)... please, do tell in constructive manner.
"The Northern Divide" - Cast of Characters: The Anodecum
The Femme of the Set
Setia Olmere (the Duchess Lyria) - fifteen when first introduced, she feels that she has been sold into marriage by her family; in search of strength, she turns to the occult and becomes a marked witchling (an unnatural mystic who holds sway over the darker aspects of the Natural Force).
Jisreen Y'gael - twenty-four in the year we fully enter into the story, she is a Magian who is uncommonly Prescient; she is determined to change the course of Fate in favor of the eighth realm (which will soon find itself besieged by otherrealm invaders, organic mechanoids in search of a new home).

Antara (the priestess Dryta) - at nineteen, she is a natural mystic of rare talent and has many innate Rights -- doubly Wielding influence over the Natural Force and the Element Water; her journey across the divides will see her spiritual resolve tested in myriad ways.

Moya (the Ever Anagar) - an Ages old primordial shapeshifter, she is the last of her kind as is determined to lend what strength she can to the priestess Dryta in her coming trials; that determination will be tested in its own right.