Feb 3, 2018
THE MANUSCRIPT IS IN!!!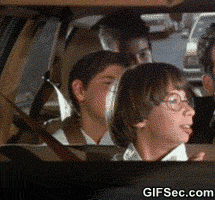 After two months of rewriting and revising, with the help of my friends Peter Ryan and Cari Dubiel, and. of course, my wife, I've turned in a fine tuned 76,900-word manuscript after the first round of developmental editing. That's nearly 10,000 darlings killed. It was probably closer to 15,000 of the original words that suffered their terrible fate, but I changed a couple of scenes and added about 5,000 words back in. It was all for the better, and I'm proud of what this book has become. 
I know I promised mid-January for turning in this manuscript, but I'm going to play the sympathy card, because I was hospitalized in January for acute abdominal pain and had my gallbladder removed and subsequently stolen. They wouldn't bronze it and let me keep it, the jerks, they just took it God only knows where. But, I'm glad it's out. The good news is that I got my author bio picture in the process: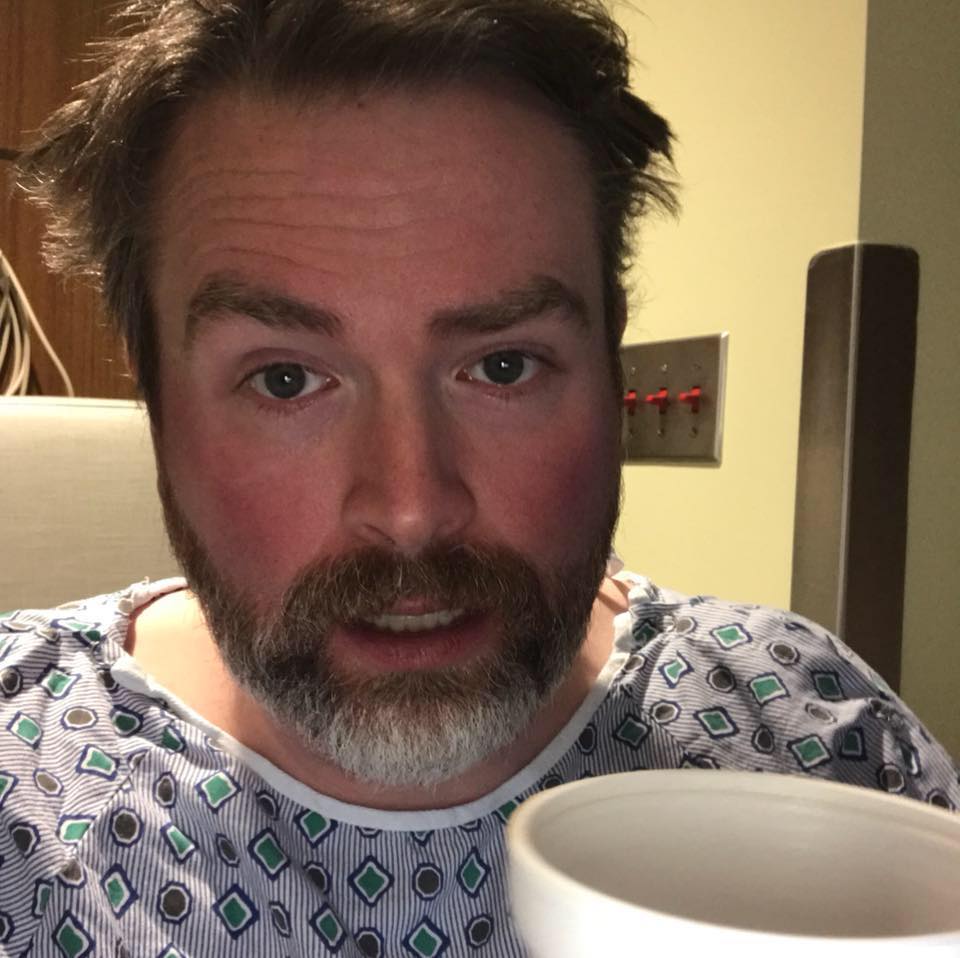 That'll sell a lot of books on its own. Might even make it the cover of the book. Not sure my publisher would go for that, though. 
Speaking about the cover, design will start happening in a few months, but I already know one thing will be remarkably different when it's done: the title. 
Yup, I am almost sure I'm changing the title. The book is in two parts now, and I've named part one "The Madness of Mr. Butler," while part two is "The Courage of Mr. Butler." As much as I love the title as it has been, it doesn't really sound like a science fiction book, which it mostly is. I'm changing the title of the book to "The Man Who Stole the World," which, for those of you who are in need of improving your musical tastes, is a play on the title of a David Bowie song. (And David Bowie might have a cameo in the story, but I'm not at liberty to say at this point).
wink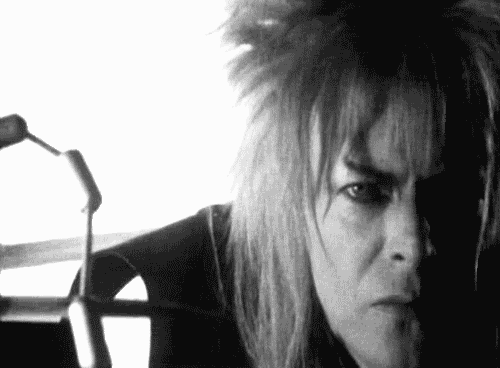 So, what's next? 
Right now, we wait. Matt Harry, my editor, already got back to me that he's currently working on a few manuscripts and plans on starting on mine in a few weeks. So, it's probably going to be a while before I can report on further progress. But, this means that this year will begin the next levels of edits on a manuscript that is actively in production. I feel great about it all. I've had a wonderful experience with Inkshares. 
Thank you all for your support. Your investment in me is something I think about and appreciate daily. I'm working my tail off to get you the best version of the book. Thank you for the opportunity. This is all because of you. I hug you.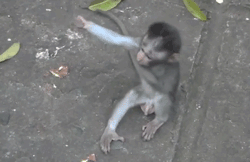 In the meantime, if you wanna interact outside of email, you can find me on Twitter and Facebook, and fairly soon I'm getting my blog back up after some reconstruction. 
Hang in there, it's all coming together!
Love always, 
-Michael