The story of The Last Machine in the Solar System is about a robotic artificial intelligence that has outlived human civilization by multiple billions of years. Jonathan, the last machine, has had an incomprehensible length of time to consider the demise of man and his own existence.

I first had the idea for the story while watching a show on the science channel. The program followed and analyzed the expected natural progression of the solar system, focusing on the life cycle of the sun and the impact on the earth and the other planets. It was fascinating. In my own mind, and perhaps for many people, the expectation is that humanity may be long gone by then. But what if it wasn't? Or what if something from humanity, an intelligent creation, had been designed so that it survived and witnessed the end? That gave birth to the idea for The Last Machine. From there the plot was conceived quickly and written in about one month.
One theme that I'd like readers to consider is the nature of human dependency. We're dependent on food and food is dependent on solar energy. I'm intrigued by the idea of a species progressing to the point that it cuts the cord of dependency from the star to whom it owes its existence. An incredibly difficult task, which would require a great deal of cooperation by the species (maybe humanity). Potentially, it is the ultimate question of independence.
About the author
My name is Matthew Isaac Sobin and I live in the Bay Area. I am a lover of literature and a writer of fiction and poetry. The Last Machine in the Solar System, an illustrated novella, is my first published work.

I want to thank my dear friend Jack Katz for all his encouragement and support. Jack is an amazing personality, and at 88 years old, has more creative drive and vigor than just about anybody (regardless of age). If you think his quick sketches for my novella were cool, go check out The First Kingdom (easily located on Amazon; Book 1 is The Birth of Tundran) ! The man has put together over 1,100 pages of graphic novel epic goodness from the fall of man in nuclear holocaust, to their rebirth and ultimate exploration of deep space - all the while battling meddling gods over the course of 10,000 years. It was originally published in the 1970s and now has been re-mastered and published by Titan. Thank-you Jack, for all you do.

If you are interested in finding out more, please follow the project, tweet me @WriterMattIsaac, like The Last Machine on Facebook, or leave some feedback right here.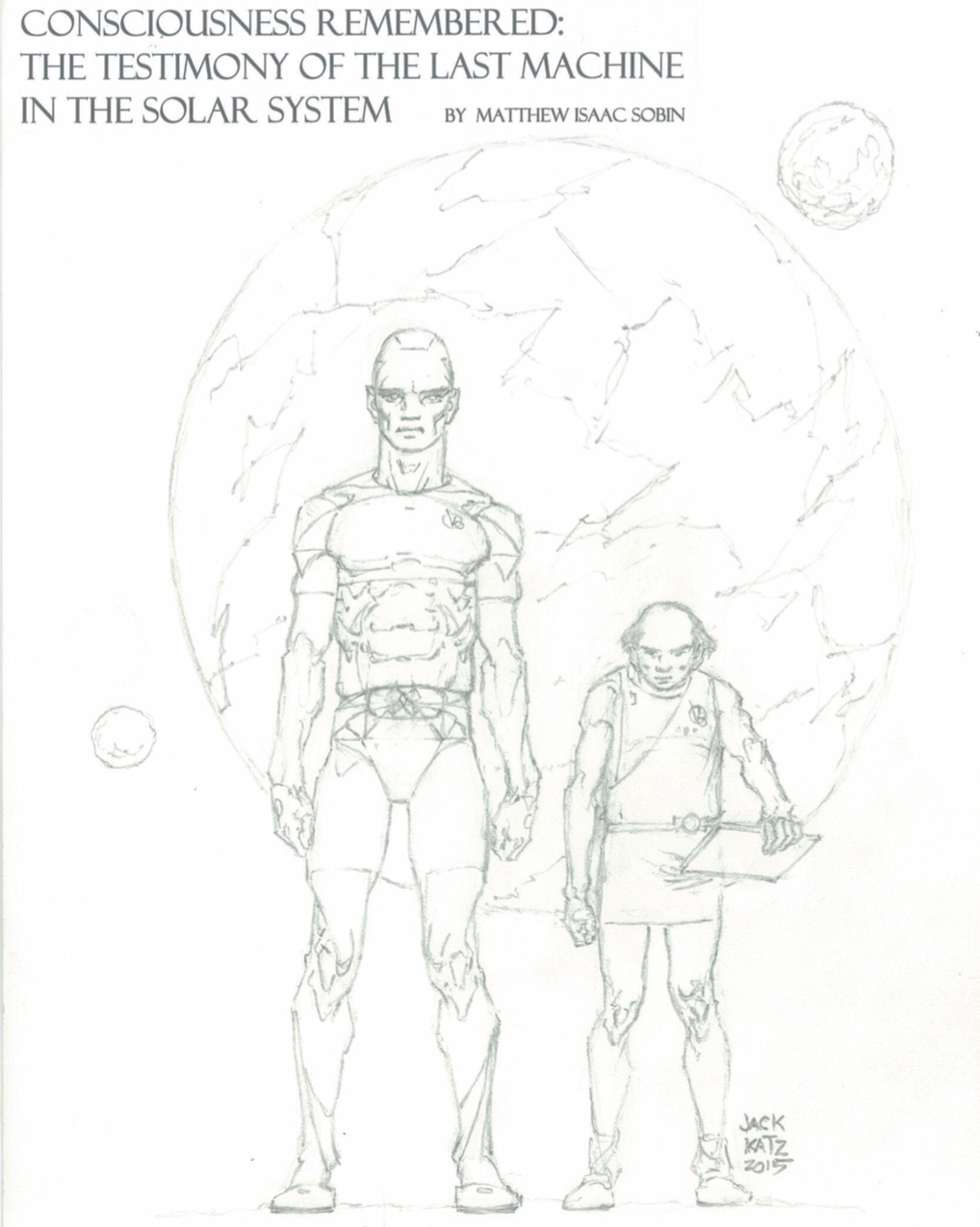 Cover and Background Art Credit: Jack Katz (see: The First Kingdom)
Copyright © 2015 by Matthew Isaac Sobin