The Author
Heyo! I am Joshua Cedrick B. Lopez, a Filipino and a "starting" game developer, I don't usually read books, but when I read an interesting one, I make sure I finish it.
Even though I'm still in my youth, my imagination sometimes goes extra CRAZY, which leads me to write it out as ideas. Ever since I got used to my gaming hobby, I've been dreaming to be a game developer, that led me to study programming at a early age (videos, books & stuff).
I have many projects that started out fine, but left unfinished, but this time, I will finish my biggest project, "The Codex"
UPDATE: The Codex is still active, will begin modeling and concept making.
The REASON
This happened because of my "in the works" game, The Codex of Dimensions, which will be a Unreal Engine 4, hack n' slash, RPG genre.
And then it struck me, I wanted to make a "before story" of the main character, Ryoshi Airisu. The reason why I wanted to make a "before story" of him, because I wanted the Codex Hunt, have a reason why it began, also to tell the story of the Oracle Selection.
I've been always paying attention to my Language classes, for references and improvements to my writing style, so that I can improve my book(s).
The reason the I chose BRAVE Hearts, because that it describes the characters in the book, that they are brave, brave enough to face the darkest of enemies, but also brave enough to face the trials of their lives.
The STORY
Scarred by a terrorist attack on his family and traumatized by seeing his mother and father killed with his own eyes, Ryoshi left behind his surviving twin sister, Akira, to get away from all the pain, leaving himself for fate to decide his path.
But one day...his fate led him to one of the most dangerous roles that he will partake in...
He will become, The Codex Keeper.
The COVER
Here's a closer look at the cover if the thumbnail above is too small.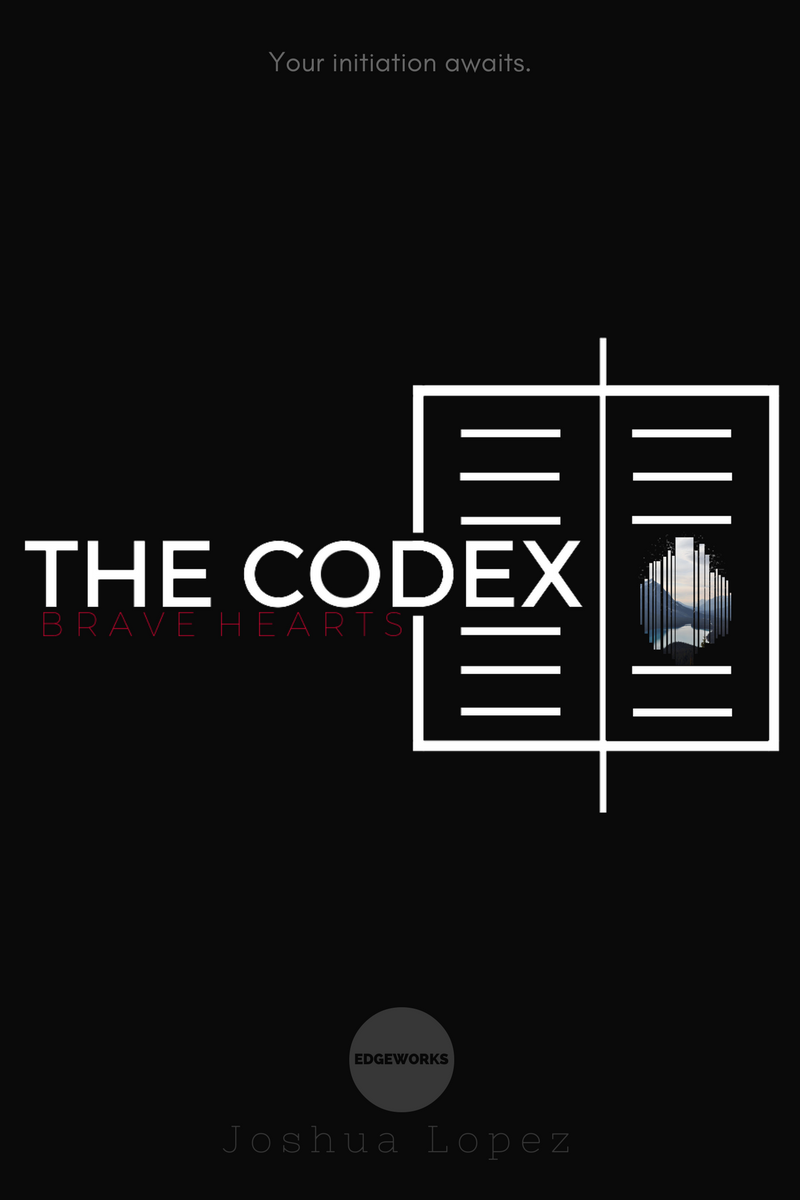 It needs a little refinement, but I'll get to that after I finish Act V.
The SERIES
This is just one part in my book series, The Records from the Codex. This first book explains the Ryoshi's involvement in The Codex of Dimensions, the others are:
The Codex: Master and Servant (Arkia Skyark)
The Codex: Siblings (Akira Airisu)
The Codex: Soul of Fire (Keira Fireheart)
Ryoshi will be in all of them, otherwise, how could I explain how Z.E.R.O. (Zena Eradication Response Operatives) got formed?
UPDATE
This book will get less updates than usual.
Because I've begun development on one of my projects.
I'm planning to bring my friend into this project for help in a few chapters and scenes.