Jun 24, 2016
Dear friends:
Every once in a while, I get an e-mail from Inkshares with the subject line "You're Selling Books." Opening those e-mails is like opening a long awaited present. Those e-mails mean that a bookstore has decided to take a chance on my novel, and it will be carrying one or several copies of The Catcher's Trap.
The first thing I do when I get those e-mails is googling the bookstore,  finding out where is located and then sending them a thank you tweet for taking a chance with a new author.
So far six independent bookstores will be carrying my book: A. C. Vroman, in Pasadena, Ca. Common Good Books, in St. Paul MN. Tattered Cover in Denver CO. Prairie Lights Book, in IOWA City IA, Mysterious Galaxy Books, in San Diego CA and Flyleaf Book, in Chapel Hill NC.
There are over sixteen hundred independent bookstores in the U.S. It would be a dream come true if all of them carry my book, but, in the meantime, I'm thankful for those 6.
Hopefully, a bookstore in my home state of Connecticut will take a chance on me.
I also dream about taking a road trip and visiting every single one of the bookstores carrying my book. So far my map looks like this: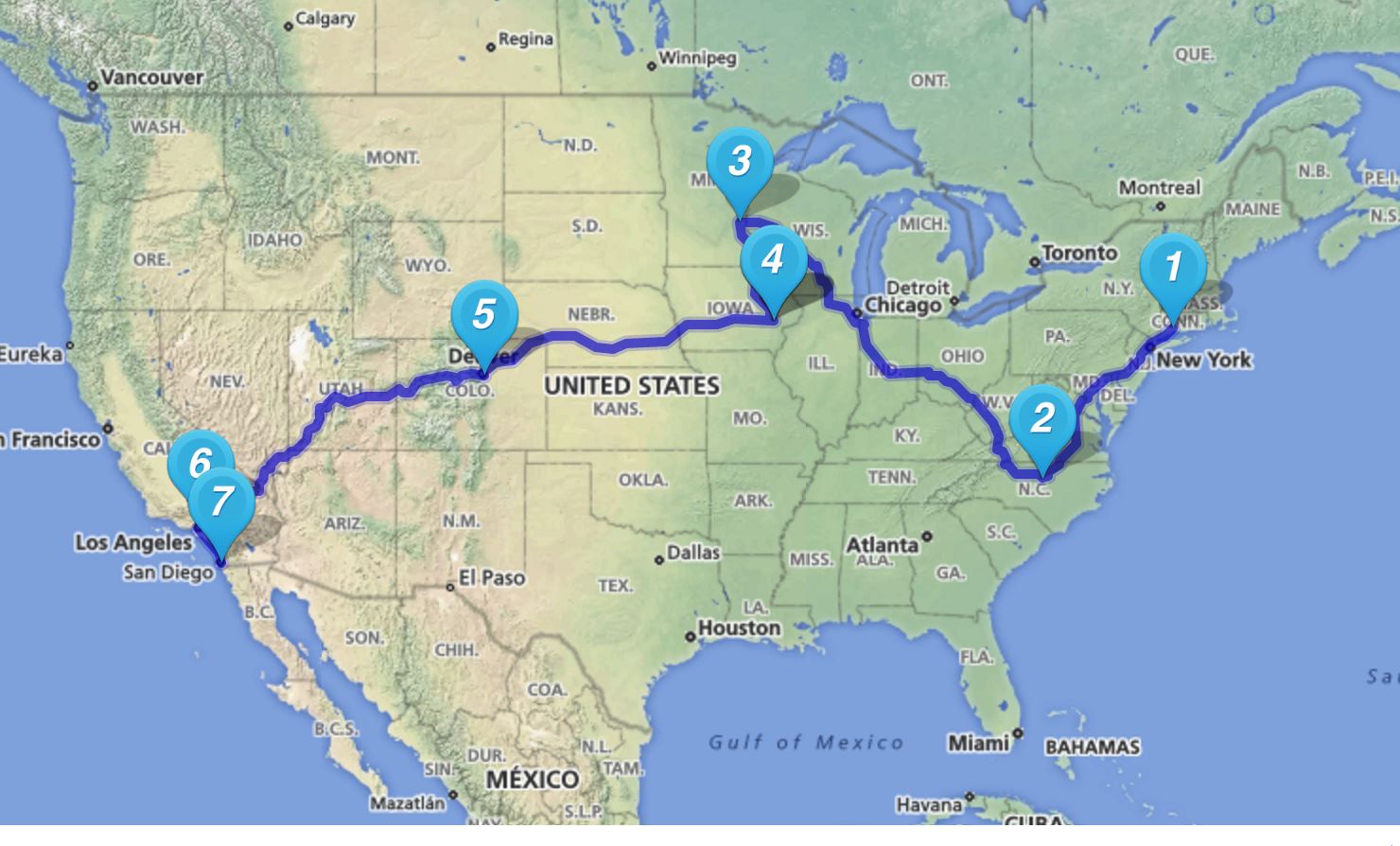 My trip would cover 4 thousand miles and it will take 61 hours of driving. If I'm lucky, and readers love my book as much as I do, many other stops will be added. Maybe I'll have to take a year off to cover them all. An author can dream, right?
 Have a wonderful weekend!